Flådestyring
The Leading Fleet Management Software for the Waste Collection Industry
Provides real-time tracking, management and analysis of waste management fleet operations to increase cost efficiencies for local authorities and private haulers.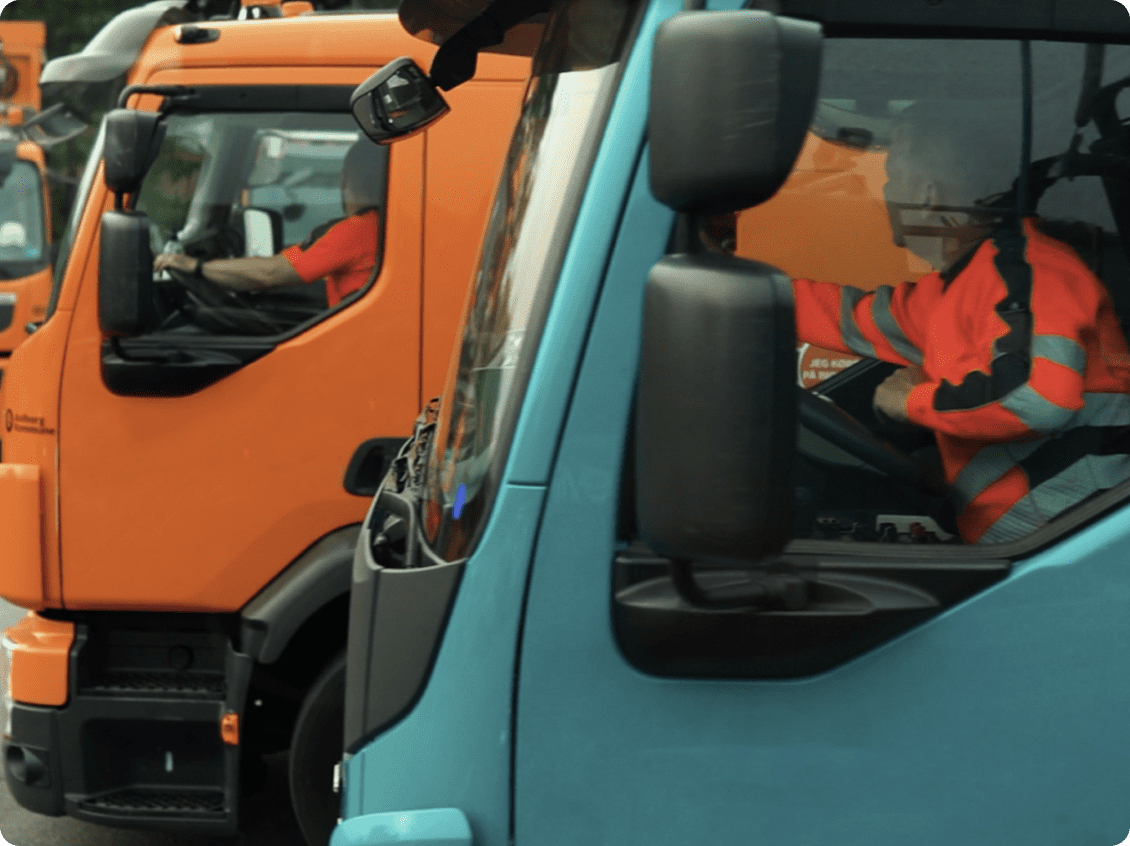 Fleet Management, the cornerstone of intelligent
waste management.
Digitized Fleet Management

Digitize and track the drivers, vehicles and locations associated with your project for effective management and cost analysis of fleet assets.

Real-Time Fleet Tracking

Keep your finger on the pulse and empower better decision-making with real-time tracking of driver and vehicle activity.

Enabling Intelligent Route Planning

WasteHero's routing engine will automatically take driver, vehicle and location constraints into account to produce optimized route plans.

Optimization Recommendations

Vehicle and driver performance is monitored to provide actionable insights to improve the efficiency of your fleet operations.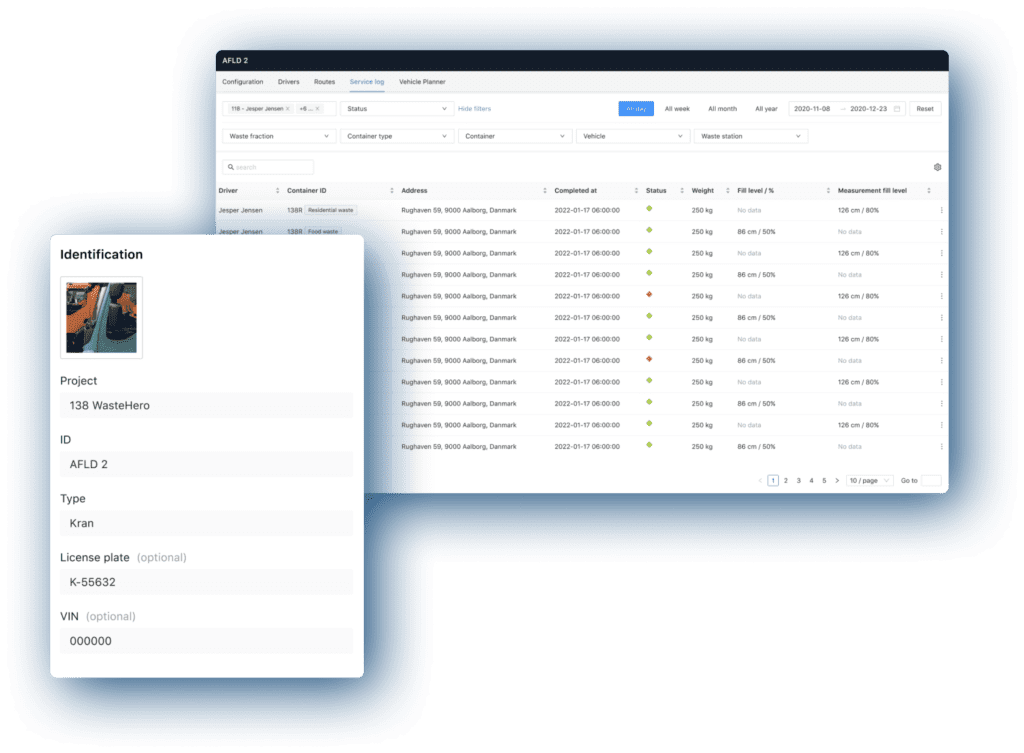 Smooth Operations. Simple User Experience.
Unexpected interruptions? Keep your fleet moving with these handy features in the leading fleet management software for waste collectors.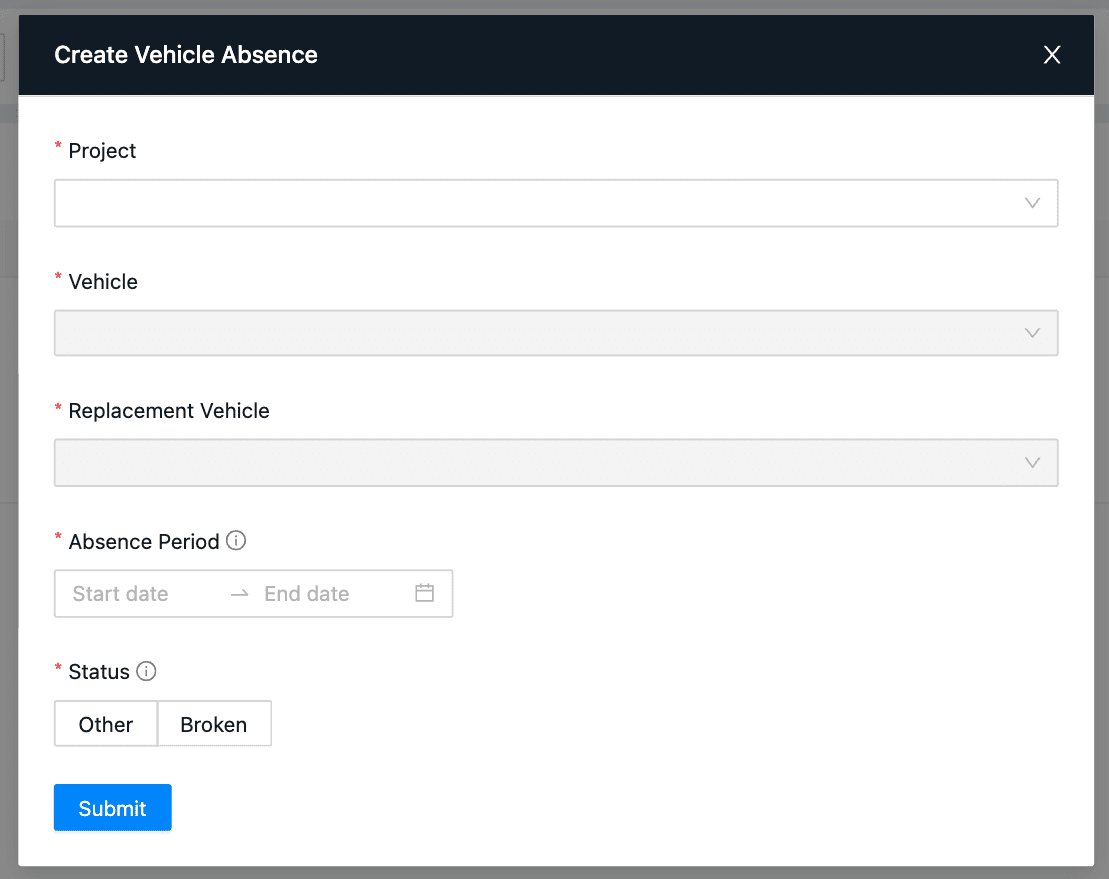 Vehicle Planner
Create absences for vehicles and arrange for substitute vehicles with auto-updates to route schemes for zero service interruption.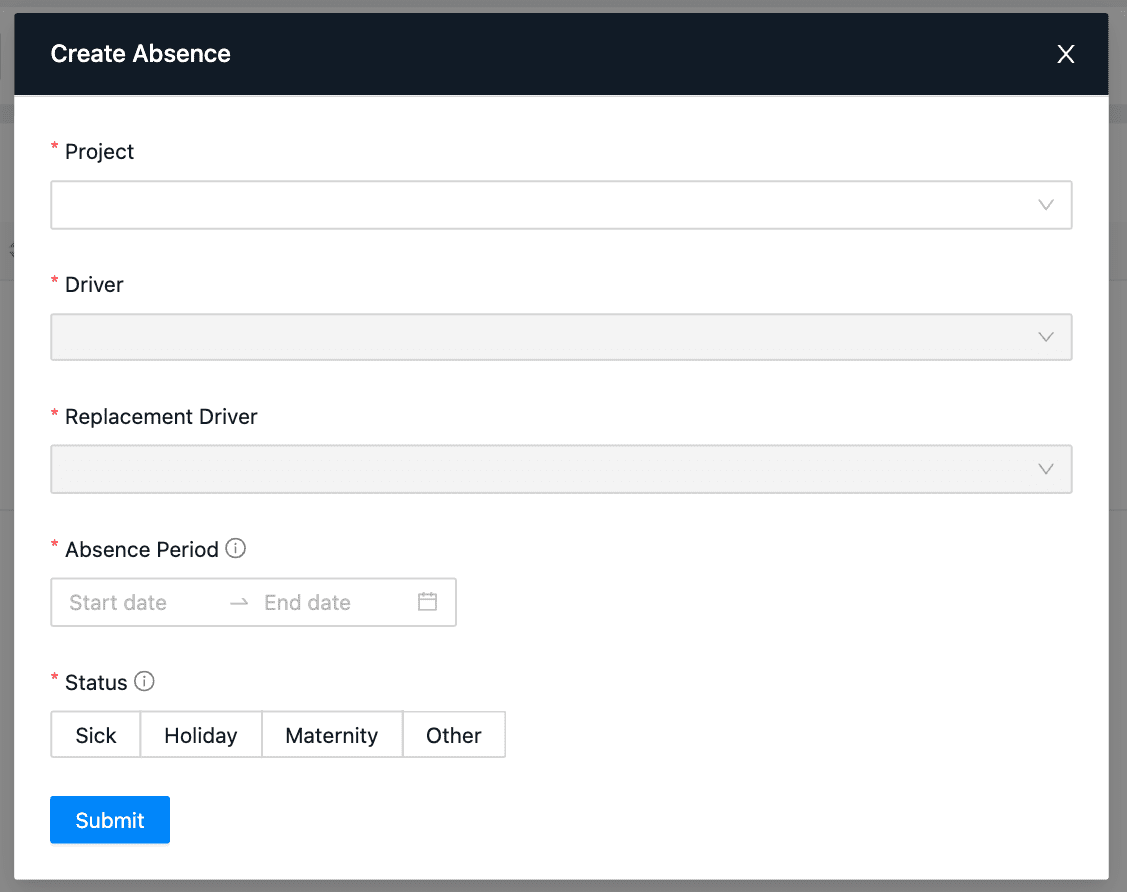 Shift Planner
Create absences for drivers and arrange for substitute drivers with auto-updates to route schemes for zero service interruption.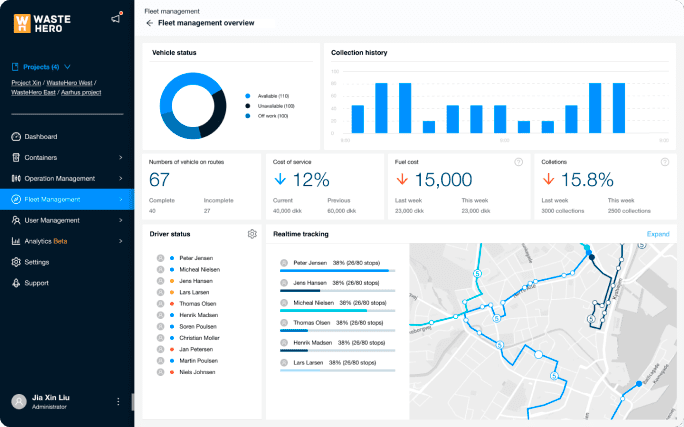 Performance Insights
View daily summaries of driver and vehicle performance and receive recommendations to optimize fleet operations for cost savings.
Connect hardware from the WasteHero Marketplace to elevate fleet operations.
The Fleet Management software module is compatible with a range of hardware devices to ensure you can track the information that's important to your project. Whether it's CANbus telemetrics data or fuel consumption sensors, simply plug-n-play from a range of devices in WasteHero's hardware marketplace.
At Affald & Genbrug in Fredericia Municipality, we have experienced an agile and professional collaboration with WasteHero. WasteHero's strength comes from their powerful solution, development skills and their flexibility, which allows us to tailor our waste management based on our actual needs.
Kim Ankjær Nielsen, Fredericia Kommune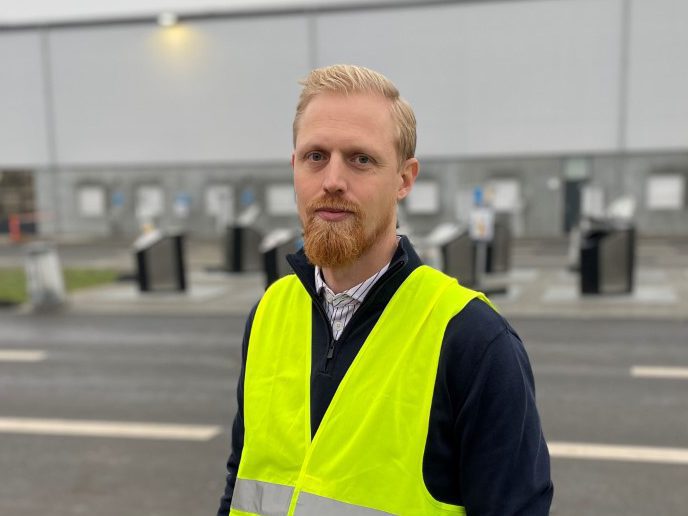 WasteHero did an initial analysis of our waste management and found that our containers were only 40% full on average when they were emptied. The initial installation secured 53% less collections, which provided us with significant savings and reduced CO2 emissions.
Bjarne Kallesø, Civilingeniør at Genbrug og Affald, Teknik og Miljø, Herning Kommune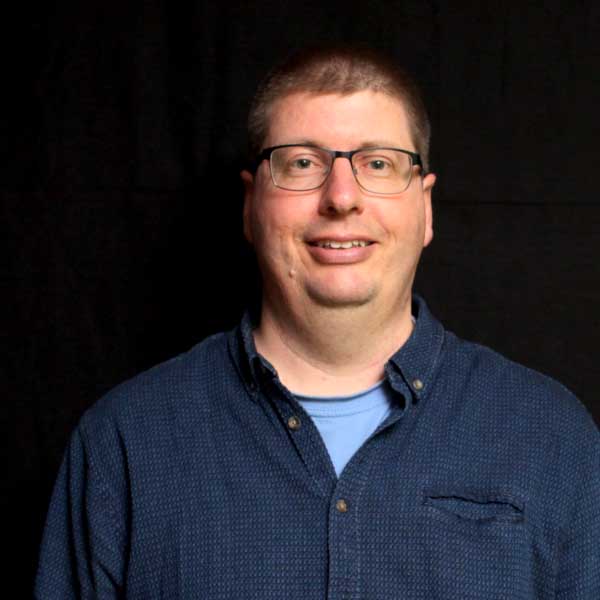 WasteHero has reduced our total number of collections across all waste fractions by an average of 40%. 
Christian Møller Jensen, Aalborg Forsyning