Smart Bin Sensor
Fill-Level

Smart Bin Sensor
Smart bin sensors monitor bin fill levels, enabling the dynamic collection of waste containers at the right time, every time.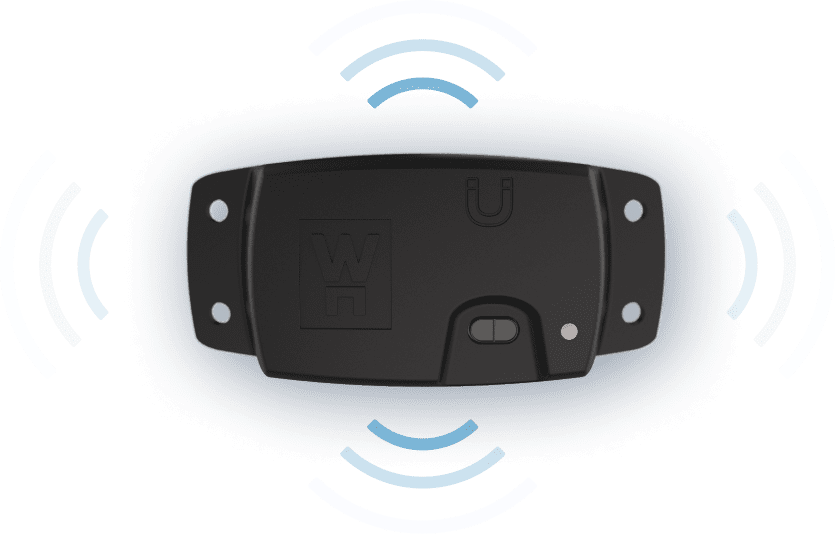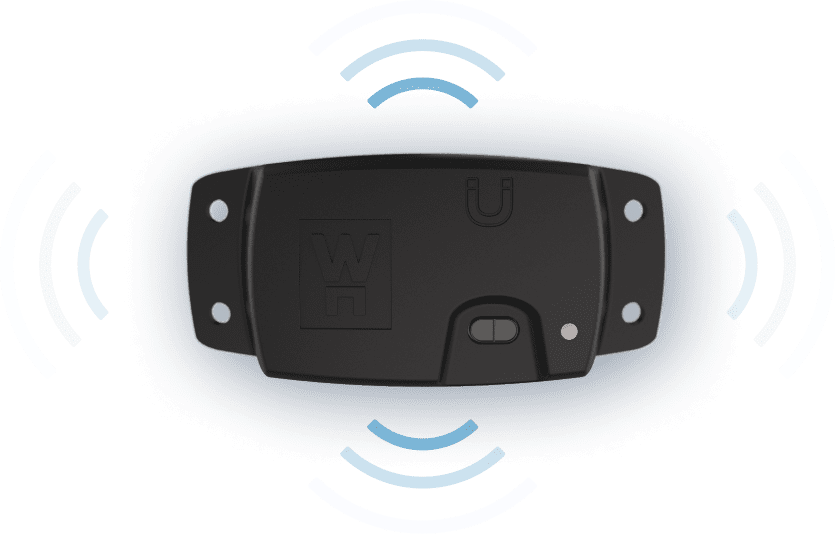 Meet the driving force behind cutting-edge waste collection
Smart bin sensors track, measure, and monitor waste container fullness to empower dynamic container collection.
Collect at the right time, every time
Collect based on the containers fill-level to avoid unnecessary collections and keep city streets clean.
Understand waste generation patterns
Demystify unpredictable filling rates and measure the current efficiency of fixed collection schedules.

Retrofit bins with plug-n-play setup
There's no need to invest in new infrastructure. Retrofit existing bins in 5 mins, then view data instantly!

Customizable Scheduling
Store data locally, then send to the cloud on your preferred schedule
Freedom of Network
Connect to over 700 cellular networks in over 180 countries.

Long Battery Life
Battery saving features keep your sensor running for up to 5 years.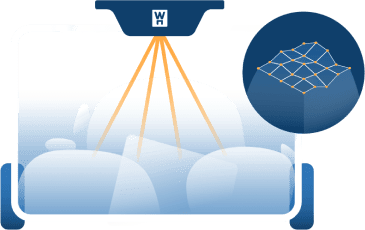 Advanced optical laser technology
With 16 referring measurement points to create an average fill-level percentage, the optical laser enables extreme accuracy and 3D waste topology mapping.
Seamless data transfer to cloud platform
Install smart bin sensors into containers and receive fill-level data insights instantly to the WasteHero Platform.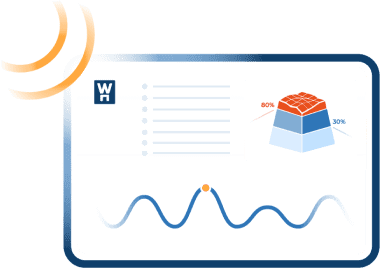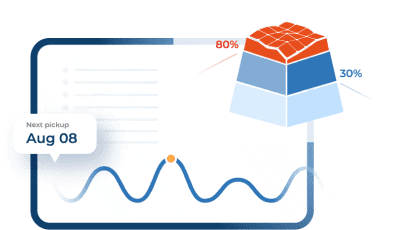 Detailed fill-level data insights
Gain in-depth insights to understand the current efficiency of waste operations, empower fully dynamic collection routes, and optimize fixed collection schedules.
Save data locally, save battery.
Save hourly fill-level measurement data locally on the device, then send to the platform either every 24 hours or when the container hits a preconfigured fill-level trigger for extended battery life.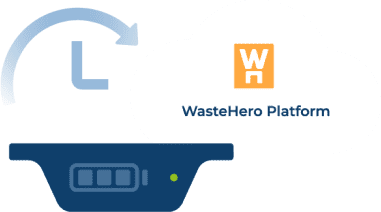 Take your waste management to the next (fill) level
WasteHero offers a smart bin sensor with an optical laser. Explore the specifications to see if it's compatible with your project. Please contact sales if you have any questions.