Mobile In-Cab Technology
The
#1

Smart & Simple Mobile In-Cab Tool for Waste Collection Drivers
Turn-by-turn directions. Digital workflows. Optimized collection routes. Mobile In-Cab Technology is everything a driver needs for a straightforward, safe and productive workday.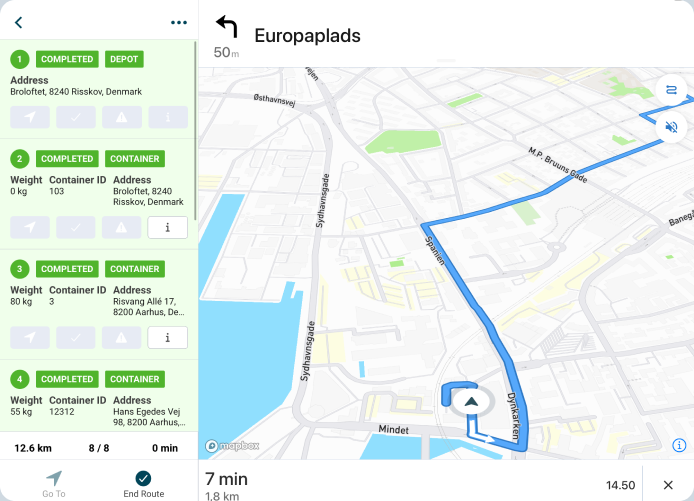 The leading mobile in-cab solution that will become every driver's
new best friend.

Start Daily Work in 2 Taps!
Drivers begin their daily collection routes with just two taps. Advanced functionality has never been so easy!

Turn-by-Turn Directions
Dynamic routes need dynamic directions. Drivers are always one step ahead with visual and verbal turn-by-turn directions.

Seamless Inquiry Handling
Container can't be emptied? Drivers simply add an inquiry and the container will be auto-added to the next suitable route.
Is your current navigation system hitting the brakes on
driver productivity?
The days of spreadsheets, manual work processes, and difficult communication are over. We welcome drivers to the digital workforce with an app that is straightforward, simple to use and gets the whole team on the same page.
Driver-Friendly Experience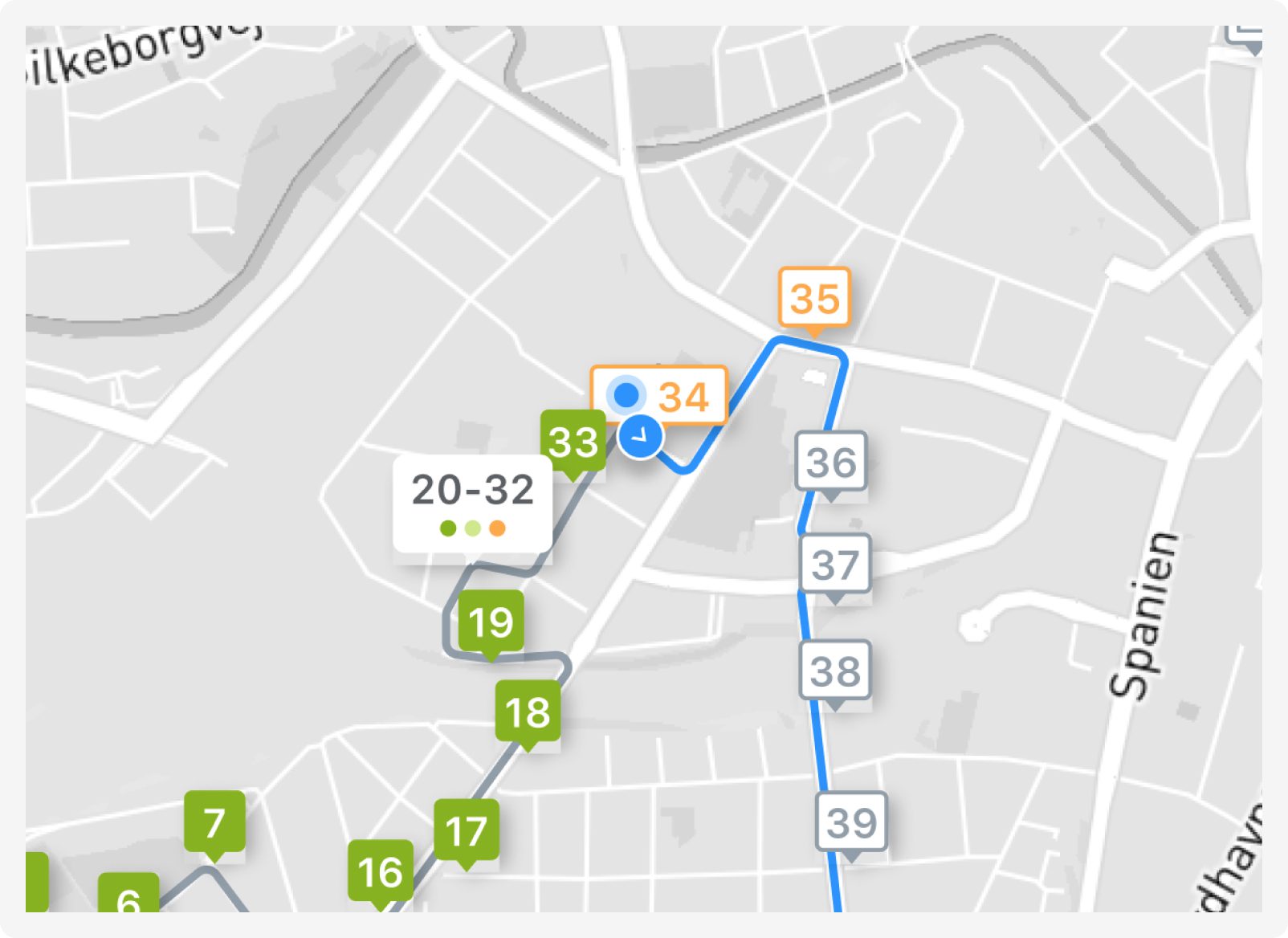 Aligns Drivers with Back Office Staff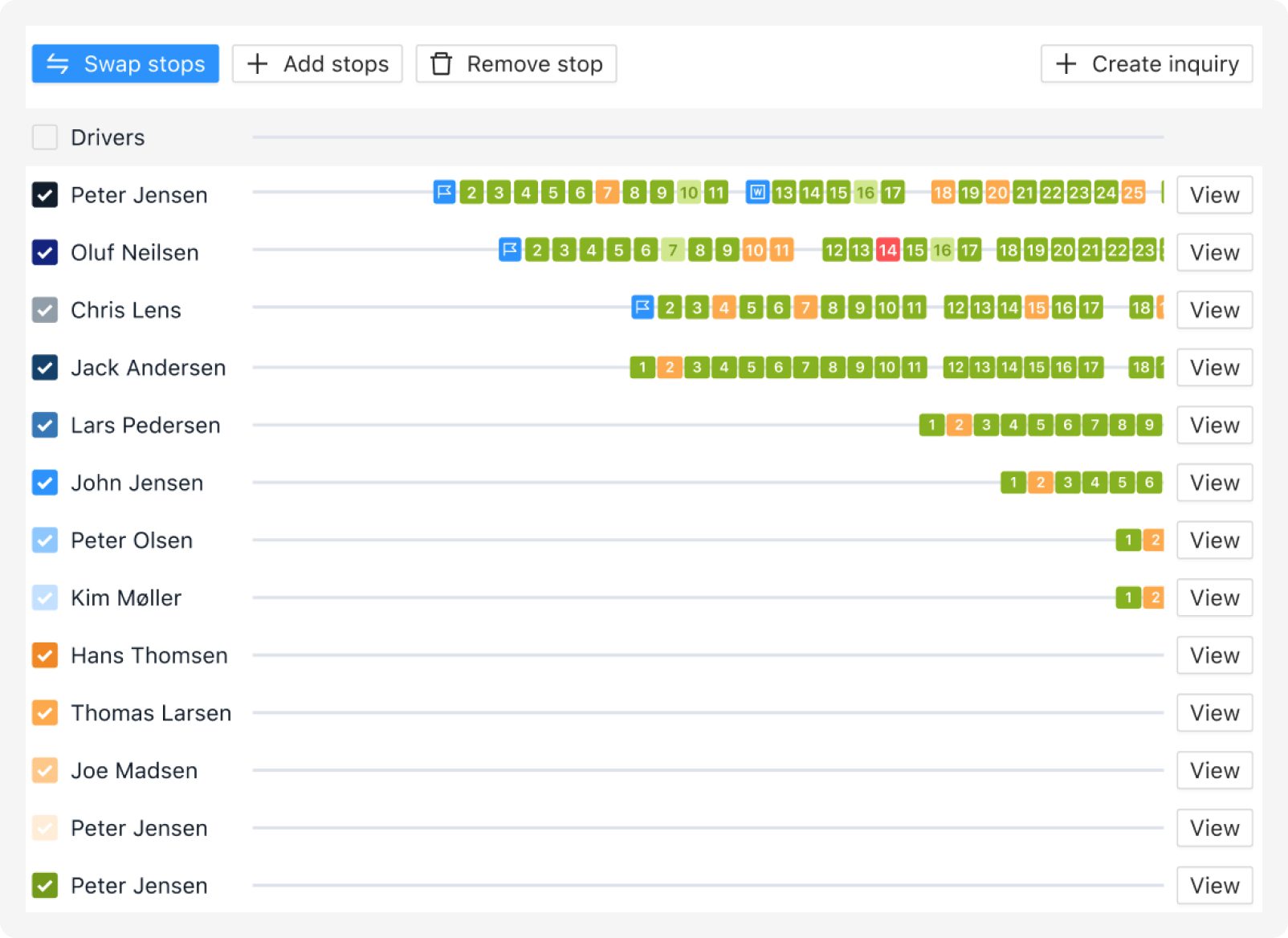 Vehicle, Driver & Route Performance Summary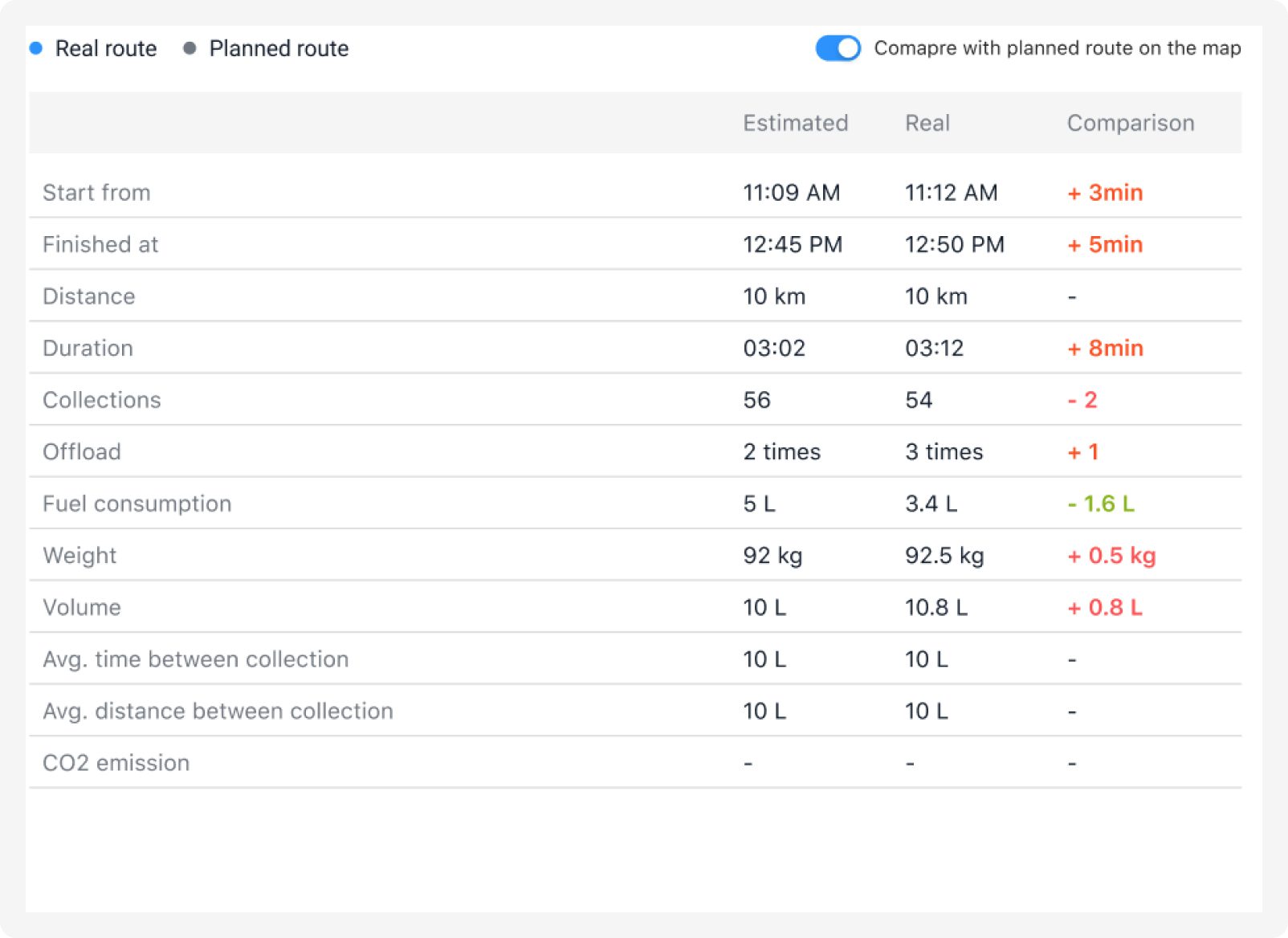 Advanced Features, Simplified Workday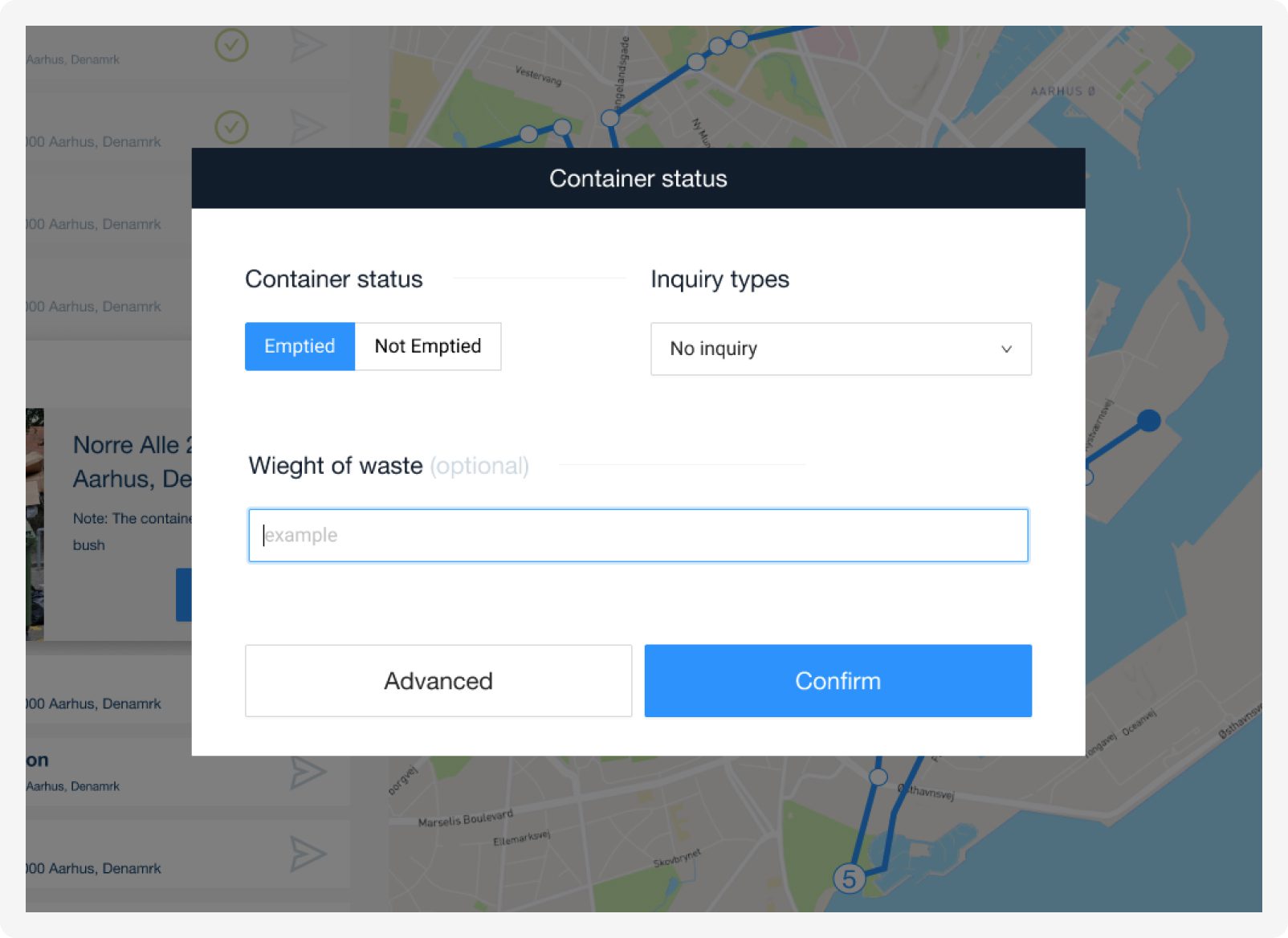 Pimp your ride

with impressive add-on features
Avoid Left Turn

Routes are optimized to avoid left turns wherever possible.

Avoid U-Turns

Routes are optimized to avoid U-Turns wherever possible.

Driver Breaks

Assign pre-planned breaks to drivers on route.

Depot Time Windows

Set available times for drivers to visit depots and disposal locations.

Max Distance Per Route

Define a limit for the distance of individual collection routes.

Max Weight Per Route

Define a limit for the distance of individual collection routes.

Avoid Right-Turn

Routes are optimized to avoid right turns wherever possible.

Avoid Reversing

Routes are optimized to avoid reversing wherever possible.

Container Descriptions

Add short descriptions to containers to assist drivers in the field.

Container Time Windows

Ensure containers are collected within a specific time window.

Max Distance Per Day

Define a limit for the total distance of routes in one day.

Workload Balance

Share workload equally between multiple drivers.
Compatible with Smart
Hardware Technologies
The Mobile In-Cab Technology solution is compatible with a range of vehicle hardware to ensure you can track the information that's important to your project.
Whether it's real-time data collection on proof of service or container weight, simply plug-n-play from a range of devices in WasteHero's hardware marketplace.
With WasteHero's solution, our customers have the capability to build the platform seamlessly to meet demands and processes required to manage specific waste infrastructure and processes.

These capabilities allow local authorities and waste collectors to customize workflows according to their exact needs, rather than being forced into a one-size-fits-all system.
Anders Hans Hinrichs, CPO, WasteHero