WasteHero Platform
Modular & Customizable Waste Management Platform
The leading waste management software platform for the end-to-end management of waste operations for local authorities and waste collectors.
Hundreds of powerful
modules and add-ons.
One platform.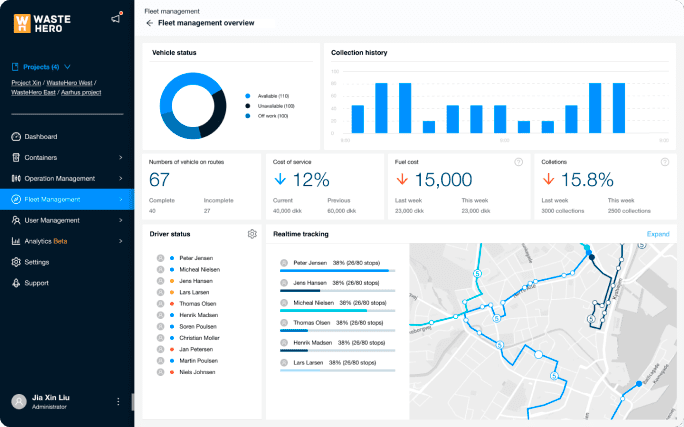 Modular & Customizable

Customizable with software modules, feature add-ons, hardware devices and third-party integrations to suit your precise needs.

Built for Scalability

A software platform designed for teams of all shapes and sizes with agility and scalability in mind. You grow? We match it with ease.

Empowers Easy Collaboration

Bring operations staff, administrators, service personnel, citizens and business customers into one central platform.

Streamlines Daily Workflows

Digitize, automate and optimize daily work activities to eliminate manual processes and repetitive administrative tasks.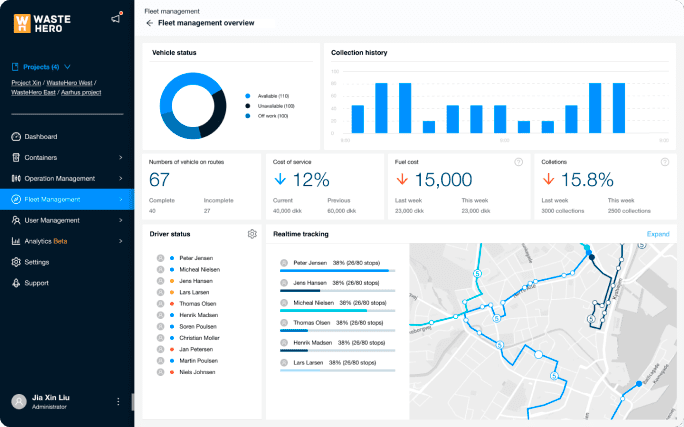 What is the WasteHero Platform?
All good things start with a strong foundation. Connect stakeholders, software modules, and hardware devices, then integrate with your favourite systems for a centralized platform that is customized precisely to your needs.
Advanced software products with a

mix-and-match

approach
Discover hundreds of powerful software modules, feature add-ons, hardware devices and third-party integrations for a customized and scalable experience.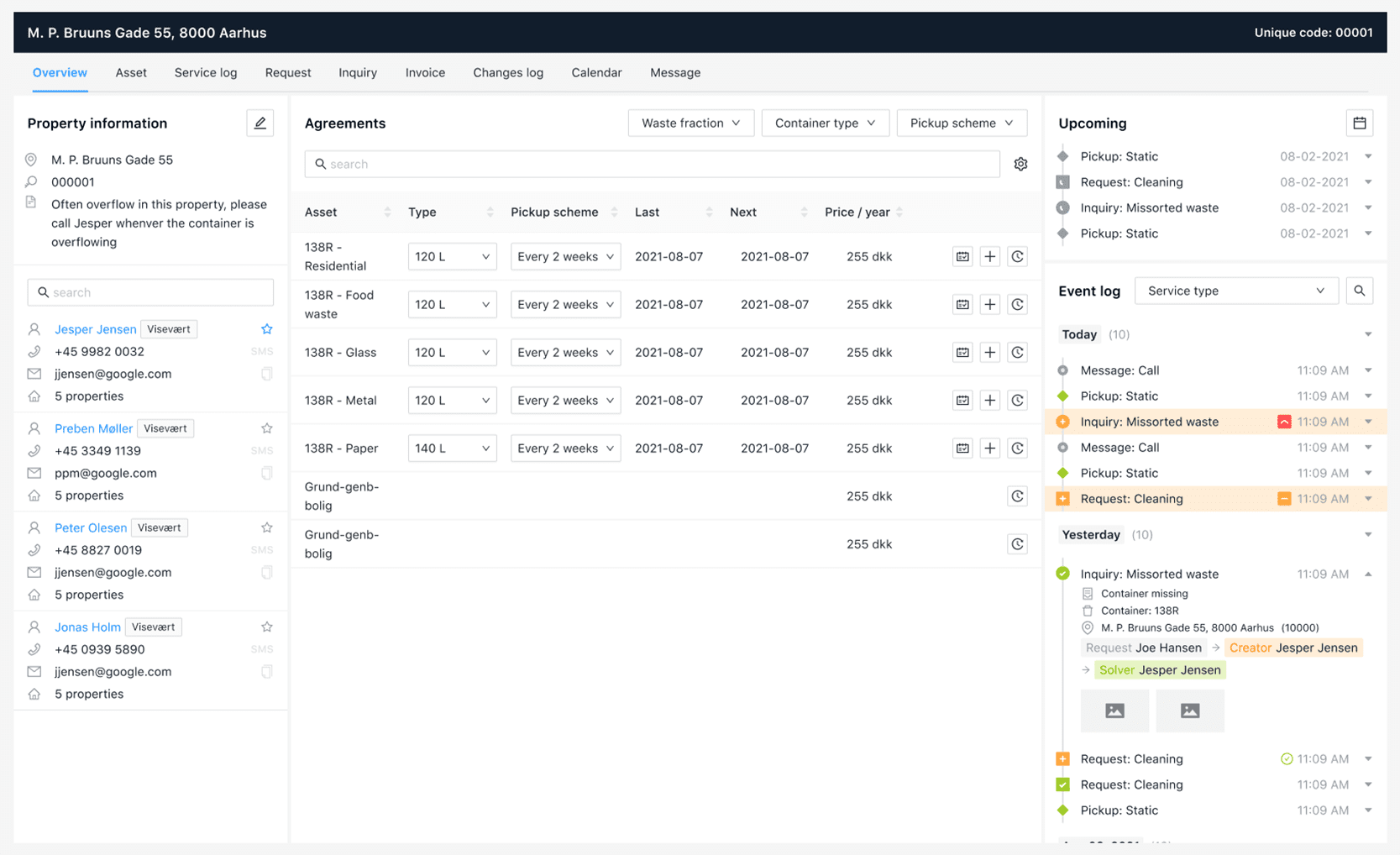 Customer Service System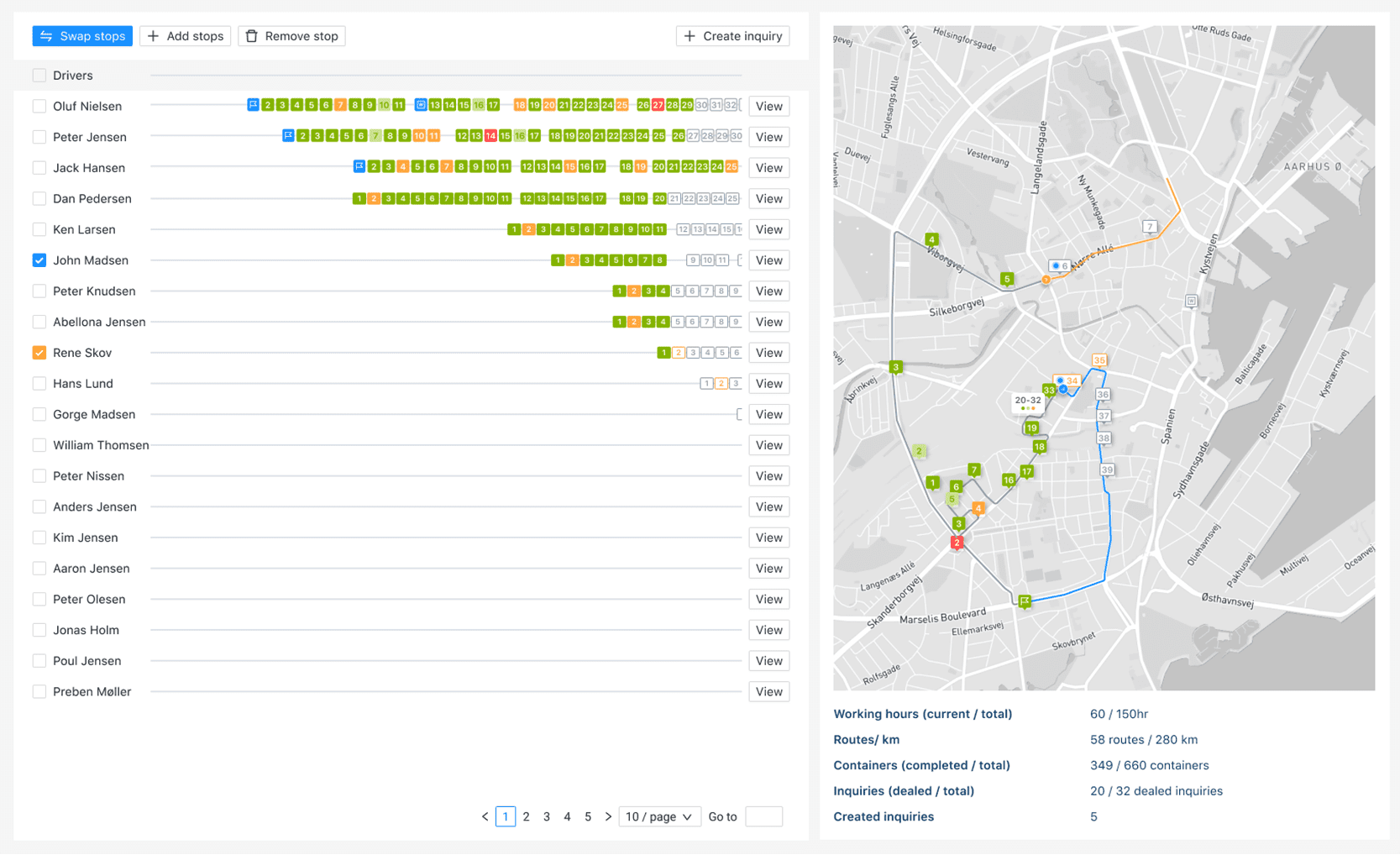 Transportation Management System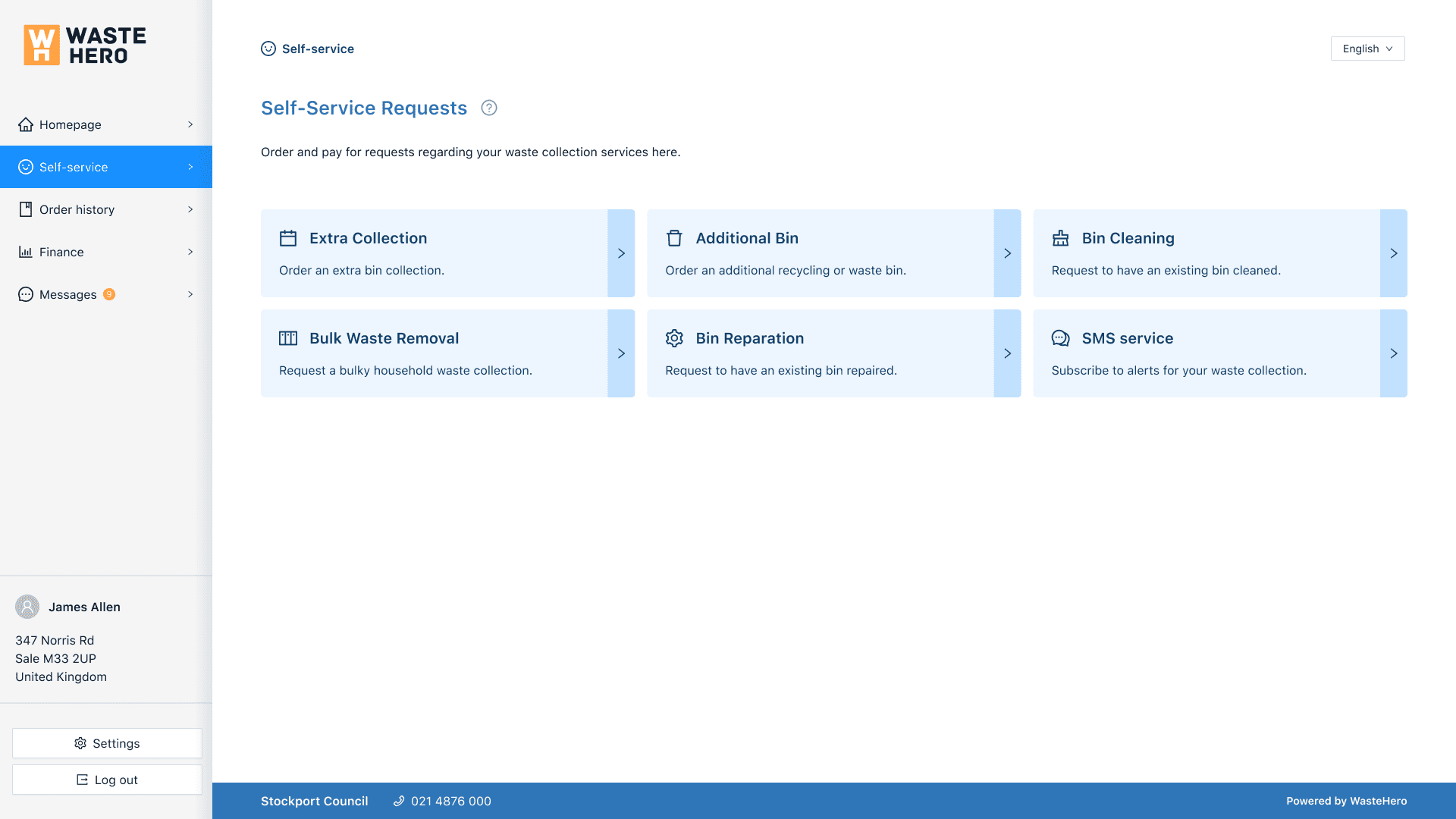 Customer Self-Service App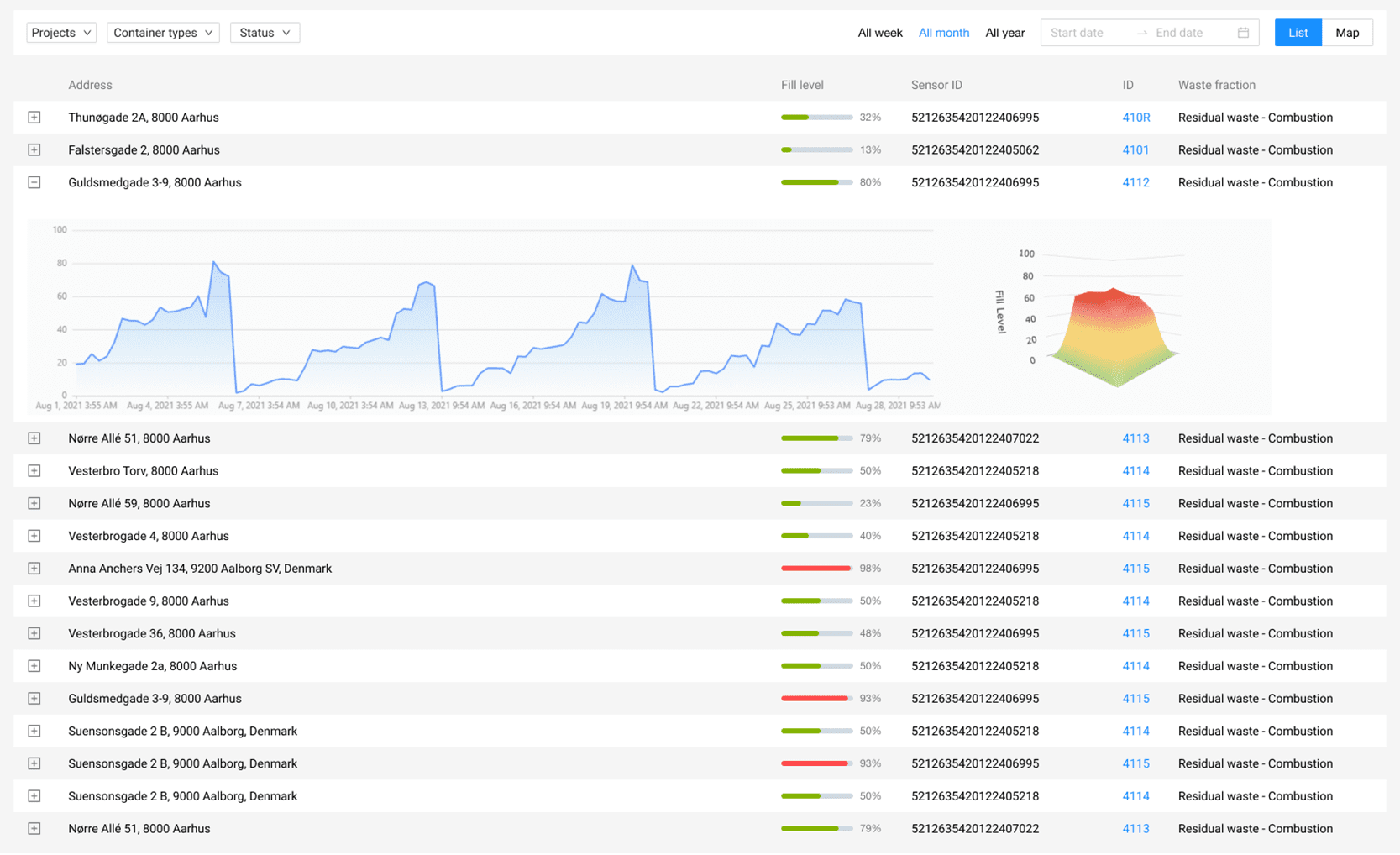 Asset Management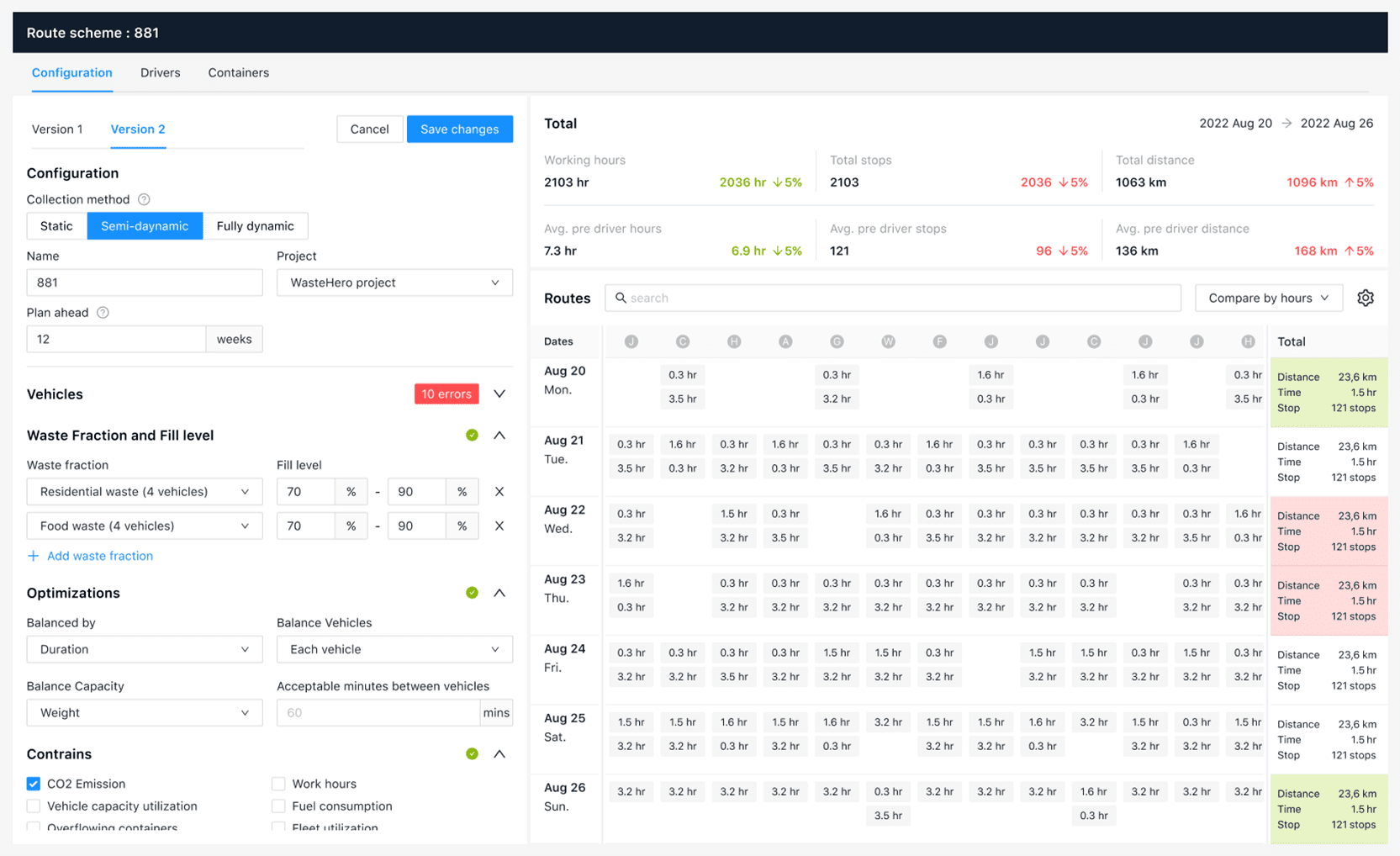 Fleet Management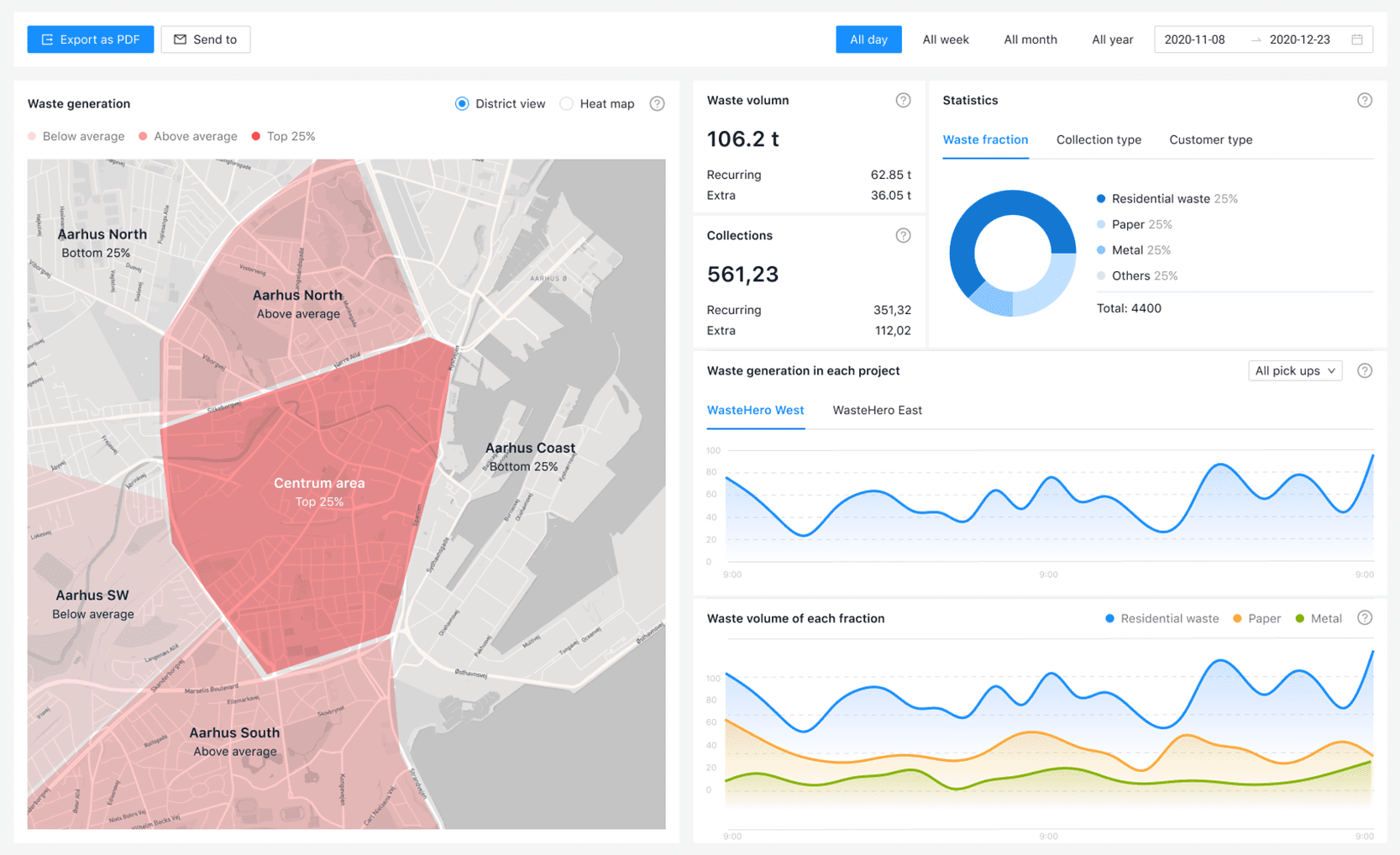 Analytics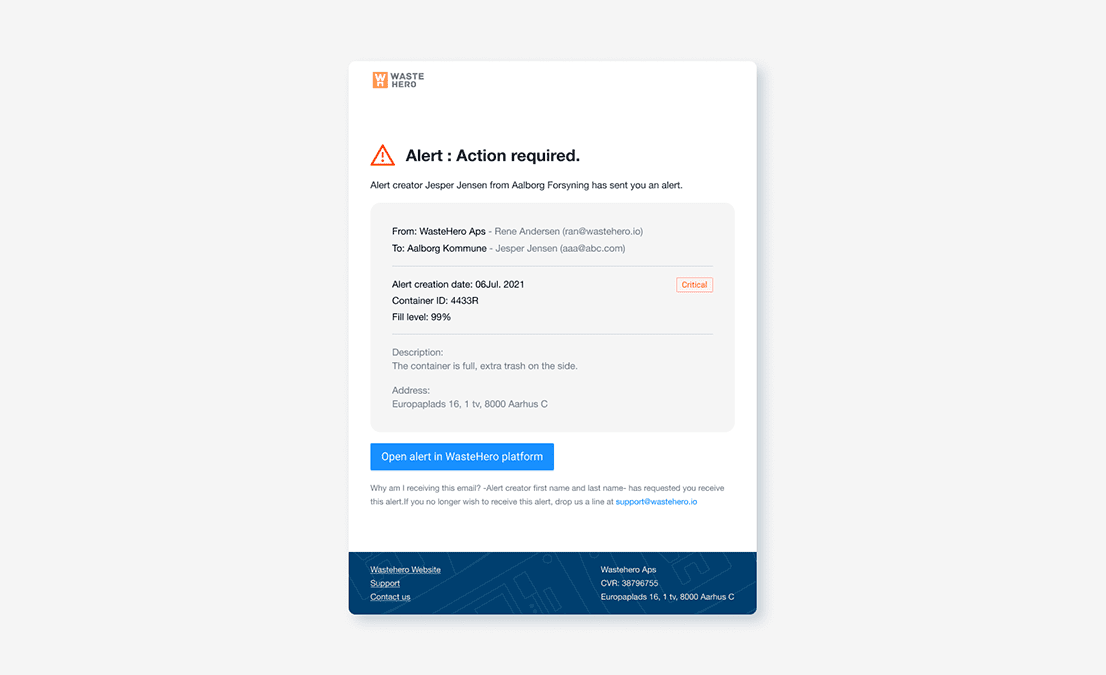 Alert Management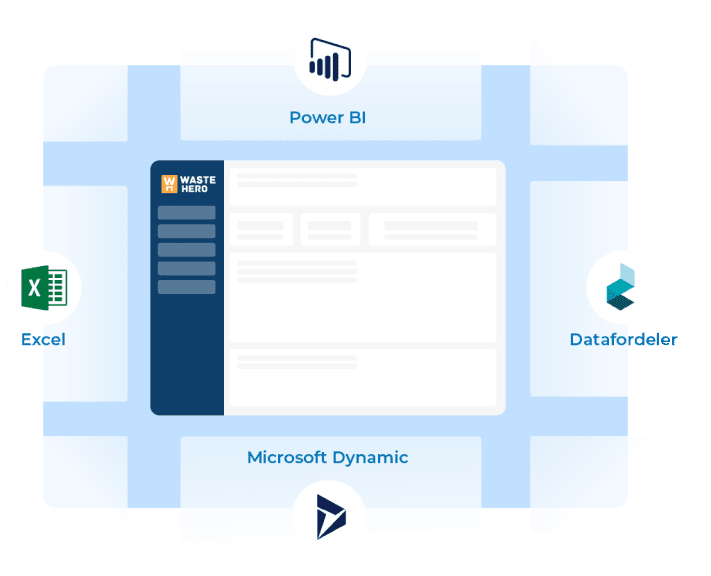 Integrate

with your favourite everyday systems
Simplify workflows and save time by integrating the systems you already use in your daily work.
Streamline collaboration in the organisation

Don't switch between 5 different systems within the course of your workday. Build up one central platform that creates simple, streamlined workflows.

Empower data-driven decision making

Unify your systems in one environment to enable a transparent overview of operations, giving you the power to make decisions based on data, not gut feeling.
With WasteHero's solution, our customers have the capability to build the platform seamlessly to meet demands and processes required to manage specific waste infrastructure and processes.
These capabilities allow local authorities and waste collectors to customize workflows according to their exact needs, rather than being forced into a one-size-fits-all system.
Anders Hans Hinrichs, CPO, WasteHero