Municipal Waste Management
Municipal Waste Management
WasteHero supports local authorities and private haulers with digitalised municipal waste management solutions to empower more efficient, effective, and sustainable operations.
Challenges in Municipal Waste Management
Today, local authorities are expected to do more with less in their waste management. To be more efficient, more sustainable, and more productive, but with smaller budgets, fewer workers, and fewer resources. With the added pressure of urbanisation increasing from 55% today to 68% by 2050, municipalities must seek solutions to be ready for these changes. However, municipalities face great challenges to do so, often working manually through spreadsheets or utilising 3-6 different systems for route planning, fleet & asset management, navigation, citizen management and billing. It can be even more complicated for private haulers, who often service contracts for numerous municipalities that utilise different systems. This decentralised approach means systems can't integrate with each other, leading to an abundance of manual processes and a lack of data insights. Utilising multiple systems or taking a manual approach to operations leaves much room for improvement in digitalising and streamlining operations for cost-saving and sustainable process improvements.
Using Multiple Systems & Spreadsheets That Limit Data Flows
Whether it's spreadsheet-based operations or using disconnected systems, there's no way to bring all data together as a single source of truth for optimised decision making.

It's extremely difficult to streamline and automate processes when the systems you're using for route planning, citizen management, billing and so on, can't be integrated.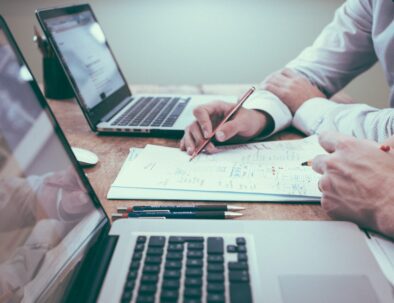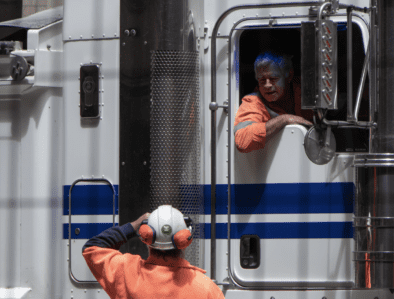 Fragmented Communication Between Drivers, Back Office and Customers
Without digital tools that empower live tracking, the instant transfer of information between teams, and automation of common requests, local authorities and private haulers lack the agility and flexibility to respond quickly to daily issues.

This not only creates frustration between drivers and back office teams, but impacts the quality of citizen service.
Using Systems Incapable of Analysing Data & Integrating New Technologies
While current systems might 'get the job done', local authorities and private haulers have a difficult time making sense of valuable data, particularly when it's coming from different sources.

Local authorities and private haulers understand they could be operating more sustainably and efficiently, but outdated systems can't integrate with new technologies - such as fill level sensors and weight sensors - to understand how to optimise performance.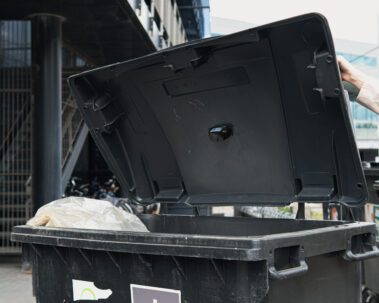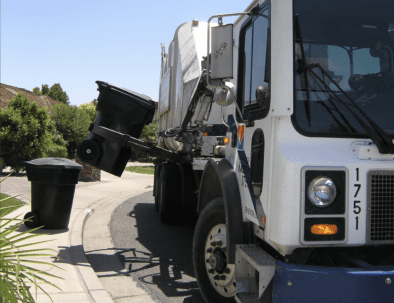 Inefficient Management of Complex Infrastructures & Route Plans
Managing waste collection for tens of thousands of citizens and commercial customers involves a complex infrastructure of assets, fleets, routes and customer data. For local authorities and private haulers, this information is usually tied up in spreadsheets and is difficult to track.

Routes are often managed manually with limited data insights, leading to inefficient collection schedules and high costs.
Sustainable & Profitable Municipal Waste Management Solutions​
WasteHero provides a robust waste management platform for local authorities and private haulers to digitise the management of household waste and recycling collection, asset and fleet management, route planning, citizen management and more. WasteHero provides planners, admins, drivers and citizens with digital worktools to streamline the end-to-end waste management process.
The WasteHero platform unifies ingenious software solutions with world-leading optimisation capabilities, smart hardware, third-party system integrations and on-vehicle technologies to empower local authorities to operate efficiently, productively and more sustainably.
And the best part? WasteHero's platform is completely customizable and scalable, so the final product is a solution that is tailored specifically to the needs of the local authority or hauler.
DIGITALISE, MANAGE & PLAN
Powerful Management Tools To Boost Efficiency & Productivity

Digitalise & Manage Infrastructure With Ease
Gain clarity over complex asset and fleet infrastructures including containers, vehicles, drivers, and locations.

Automated Resource & Route Planning Simulations
Simulate different route scenarios and create efficient route plans in seconds, while optimising the allocation of fleet resources.

Intelligent Route Optimisation
Our state-of-the-art prediction algorithm paired with weight data and/or fill level sensors analyses the right time for collection, ensuring vehicles are only dispatched when it's necessary.

The Citizen Management Tool You've Been Waiting For
A citizen management tool and ticketing system all rolled into one. Manage contracts, requests, invoicing and service logs - all within 2 clicks' reach, ensuring your admin team works fast.
EXECUTE, AUTOMATE & MONITOR
Align and Automate Workflows To Enhance Communication & Service

Simple In-Cab Technology for Drivers
Easy to use in-cab display for busy drivers. Follow daily routes with turn-by-turn navigation and submit tickets straight to the admin team for any issues like blocked access or contaminated waste.

Live-Track Operations & Automate Service Verification
Admin teams can follow the progression of vehicles, drivers, and automate service verification in real-time. Last-minute citizen request? Easily edit the most suitable live route to handle it fast.

Easy Self-Service App for Citizens
Allows citizens to submit requests and make payments through the intuitive app, without having to phone your support team.

Automate Repetitive Work Processes
Set up rule-based workflows to handle common citizen requests and driver issues automatically, saving hours on unnecessary admin burden.
ANALYSE, OPTIMISE & TURBOCHARGE
Optimise Operations to Boost Sustainability & Profitability

Gain Deep Insights With Reporting & Analytics
Understand how your municipality is performing by measuring KPI's with real-time dashboards and customizable reports.

Help Drivers Perform More Safely & Sustainably
Track vehicle data with CAN bus telematics to coach drivers more safely and sustainably, helping to reduce accidents and decrease carbon emissions to hit climate targets.

Boost Citizen Recycling Rates
Implement awareness campaigns to optimise citizens' recycling rates and improve diversion from landfills. Manage and publish campaigns directly from the customer service system.

Turbocharge Operations with Smart Hardware
Integrate hardware such as fill level sensors, RFID technology, GPS trackers, and CAN bus data to facilitate a truly data-driven approach to the optimisation of operations.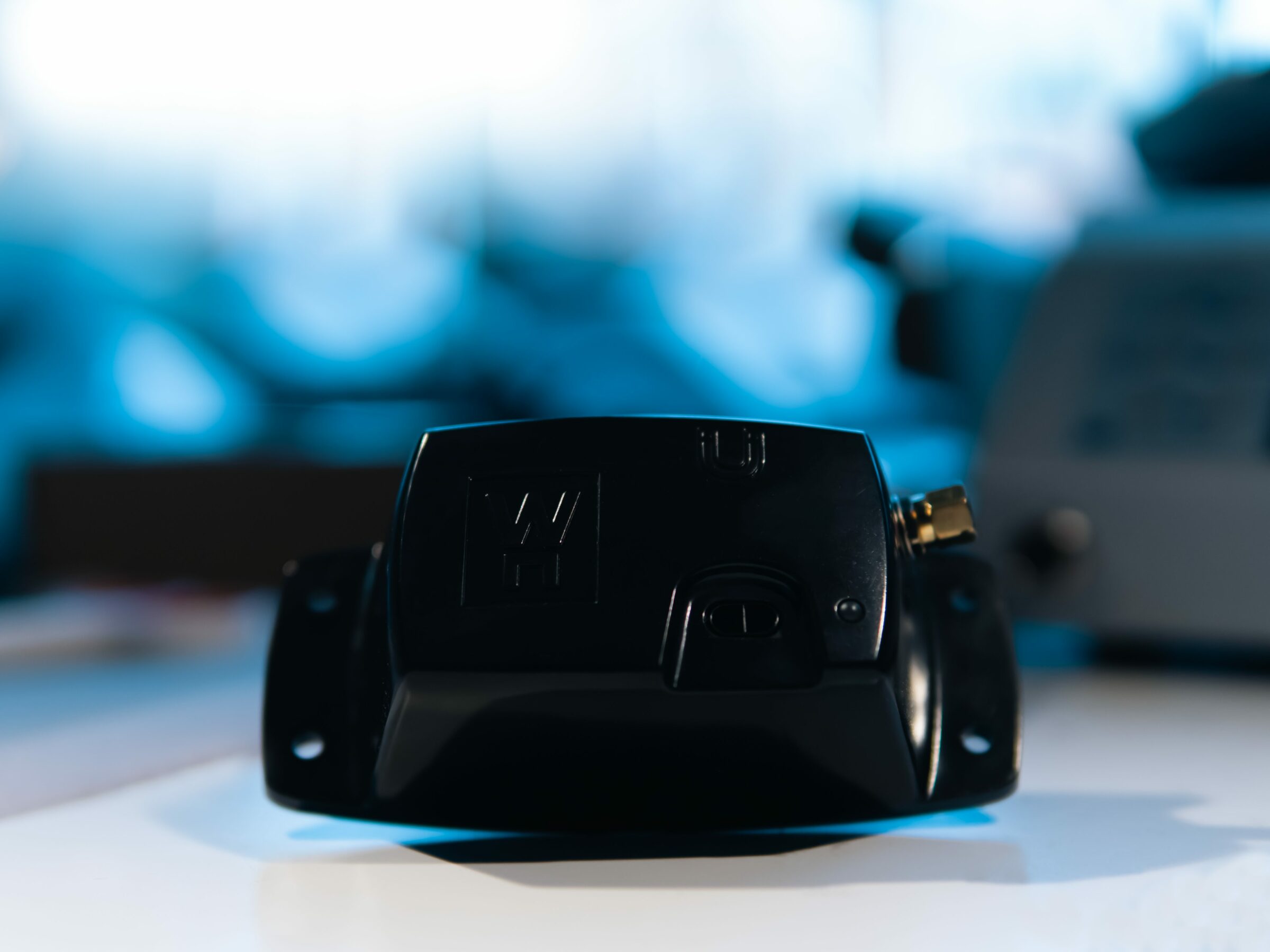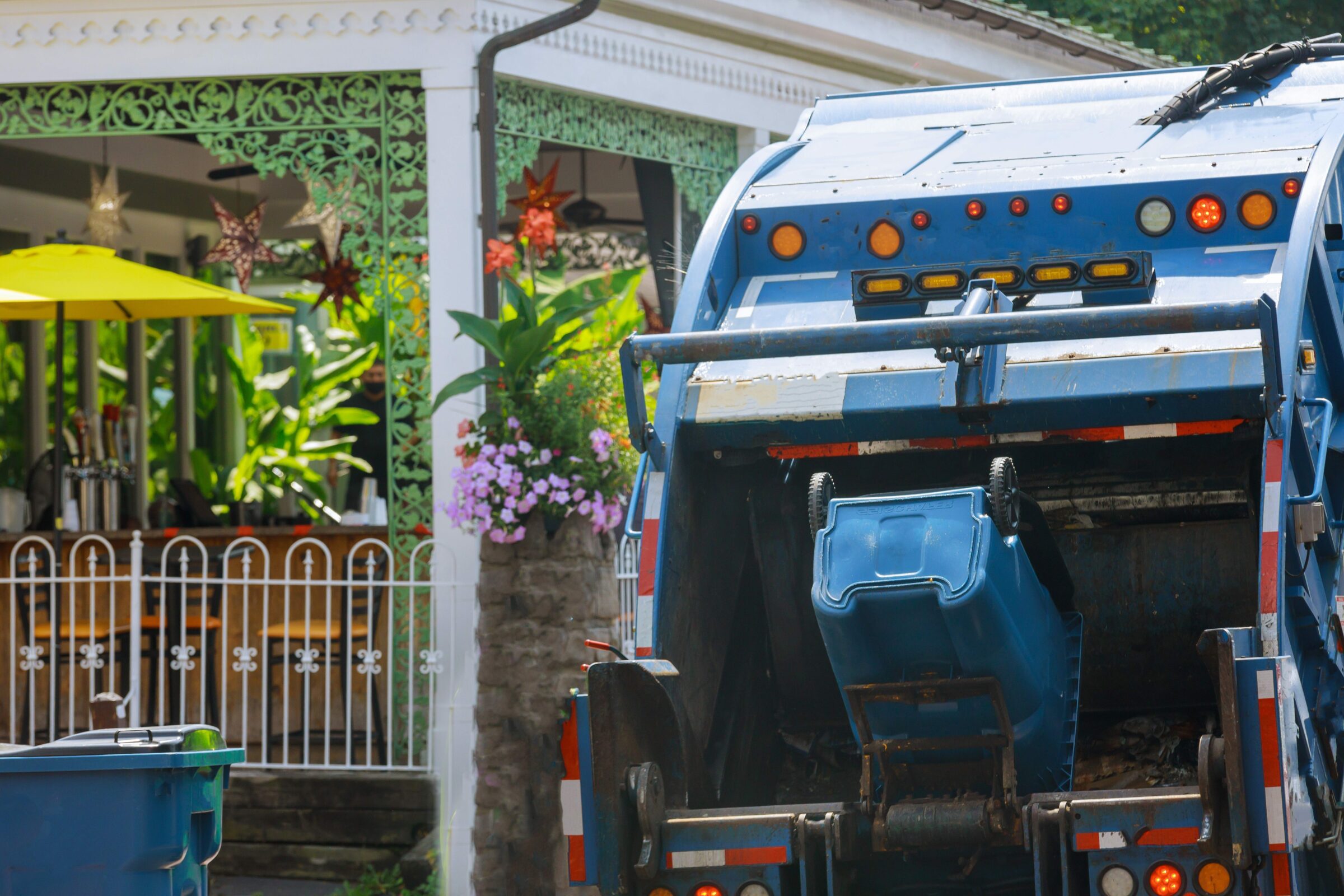 The Experts in Municipal Waste Management​​
WasteHero is the only software solution designed specifically for local authorities and private haulers to manage municipal waste operations. Everything we do, from our UX design to the way we automate work processes, is built with municipal waste collection at the forefront. 
If you're managing municipal waste, there's no one better positioned to support you in digitalising and streamlining your operations to be more efficient, effective, and sustainable.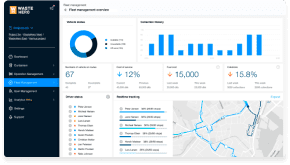 Provides real-time tracking, management and analysis of waste management fleet operations to increase cost efficiencies for local authorities.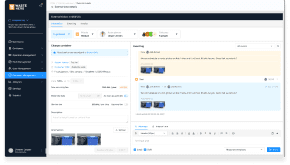 Built-In Ticketing System
Administration teams easily manage external customer requests and driver issues with the ticketing system built into the Customer Service System.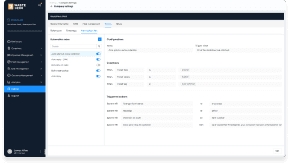 Take the pain out of manually processing common customer requests and driver issues. Simply configure your workflows and let the time-saving magic happen!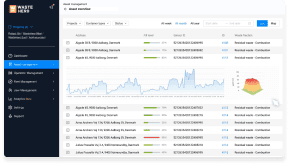 Digitise your containers that are tied up in spreadsheets to gain a clear overview of assets. Import historical weight data, track fill levels and get a detailed view of service history.
Benefits of streamlined municipal waste management
The WasteHero solution delivers significant cost and carbon emission savings and reduces overall operational costs by 5-30%. You'll be implementing efficient route schemes, without compromising on service quality for your customers.
The time spent on route and fleet planning, service verification, customer request management and reporting is reduced by up to 60%.
Increased Operational Efficiency

Digital worktools empower automated workflows, optimised routes, improved fleet efficiency, and automated service verification.

Realise Significant ROI

Optimisation of resources leads to operational cost savings that are recognised quickly.

Reduced Admin Burden

Digitalisation facilitates process optimisations that decrease time spent on transport planning, request management, and reporting.

Boosted Sustainability

Actively work towards reducing emissions with intelligent routing that reduces the frequency of collections, mileage and driving time.

Enhanced Citizen Experience

Citizens and commercial customers enjoy a dependable collection service and fast resolution of requests.

Data-Driven Optimisations

With a system capable of making sense of large amounts of data, management are equipped with the information they need to make optimised, data-driven decisions.
Aarhus Kommune Case Study
How Aarhus Kommune Stands to Save DKK 33,000,000 Over The Next Four Years On Their Waste Collection Expenses
Herning Kommune Case Study
Herning Kommune Installed 150 Smart Bin Sensors and Reduced Their Annual Waste Collection Expenses by 71% – Here's How They Did It
Saint Moritz, A Luxury Alpine Resort Town, Gained Waste Generation Insights To Cut Frequency of Collections By 40%
At Affald & Genbrug in Fredericia Municipality, we have experienced an agile and professional collaboration with WasteHero. WasteHero's strength comes from their powerful solution, development skills and their flexibility, which allows us to tailor our waste management based on our actual needs.
Kim Ankjær Nielsen, Fredericia Kommune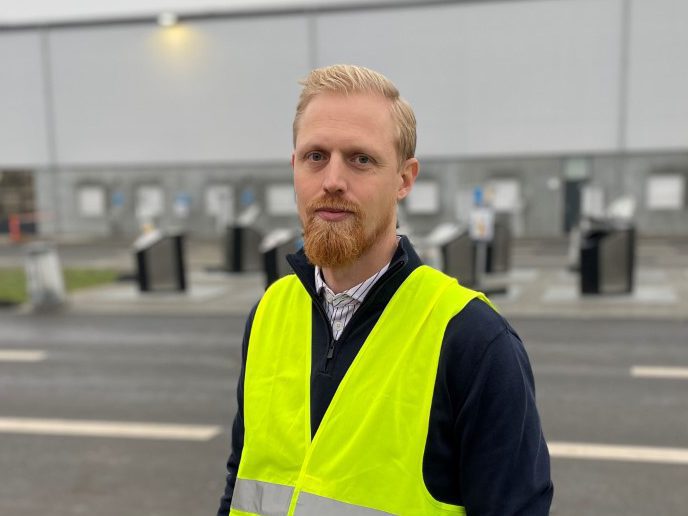 WasteHero did an initial analysis of our waste management and found that our containers were only 40% full on average when they were emptied. The initial installation secured 53% less collections, which provided us with significant savings and reduced CO2 emissions.
Bjarne Kallesø, Civilingeniør at Genbrug og Affald, Teknik og Miljø, Herning Kommune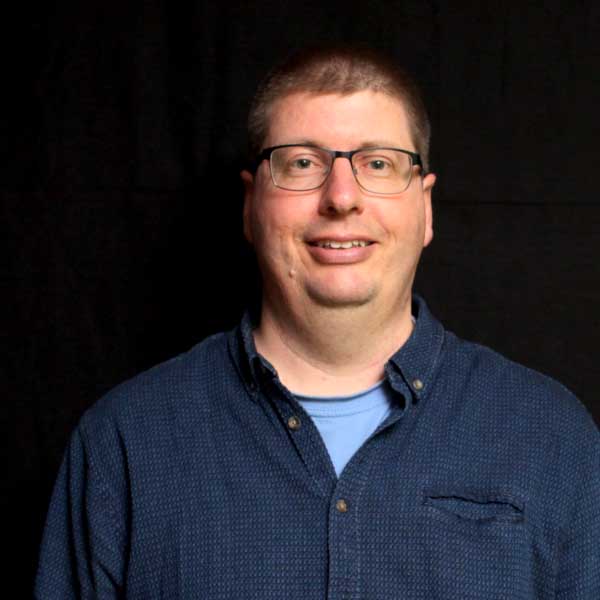 WasteHero has reduced our total number of collections across all waste fractions by an average of 40%. 
Christian Møller Jensen, Aalborg Forsyning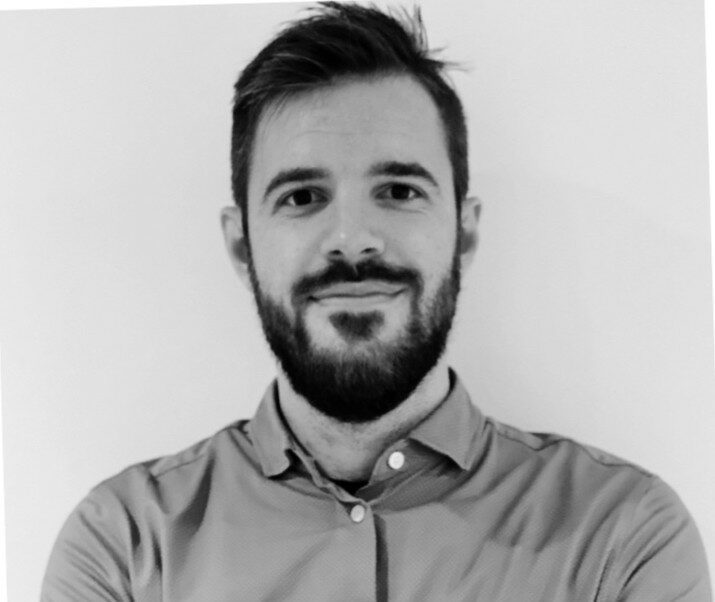 Get in touch with
WasteHero
Ready to streamline your operations with the experts in municipal waste management? Get in touch with WasteHero today.