Asset Management
Asset Management Software to Untangle Complex Waste Infrastructures
Digitalize your waste infrastructure with asset management designed specifically for municipal waste operations.
Digitalized Asset Management for Municipal Waste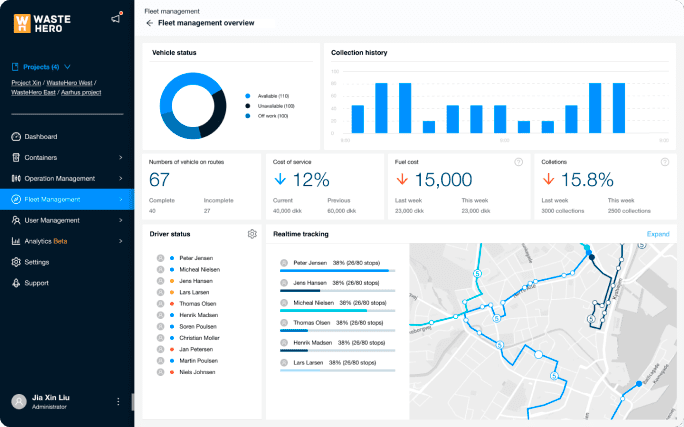 Track Container Assets

Store and track container asset information such as ID, location, container type, waste fraction, collection status and fill-level sensor data.

Fast Digitalization of Inventory

Bulk import of container assets for a fast switch to a digitized approach.

Learn from Historical Data

Import historical weight data of containers to improve routing prediction algorithm.

Power Up with Smart Bin Sensors

Power up with smart bin sensors to view fill-level graphs, waste generation patterns and 3D waste topology map.

Precise Collection Time and Weight Reporting

Incorporate RFID technology to enable precise service verification and simplify tracking of containers.
Map Overview of Container Locations
Gain a complete overview of container locations by switching to map view. Select a container on the map to display all information relating to that container.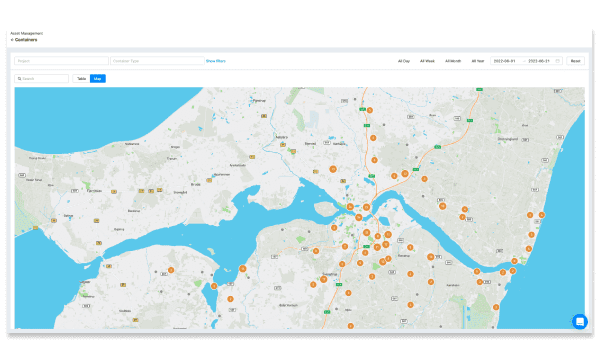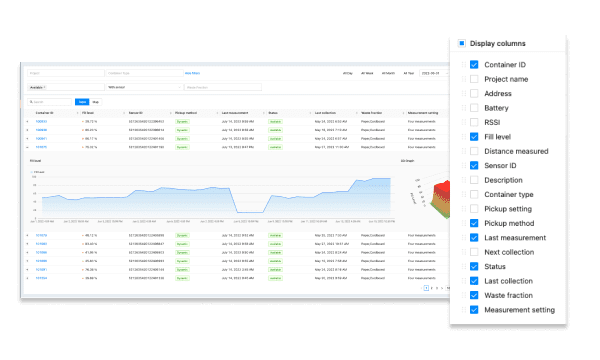 Filter Columns to Match Your Needs
You have full control over your asset information with customizable display columns. Drill down into specific container groups by using filters to match your query, including project name, container type, container status, waste fraction, and containers with and without sensors.
Understand Waste Generation Patterns
Attach smart bin sensors to containers to gain insight into waste generation patterns. View fill-level graphs and 3D waste topology maps for all containers equipped with sensors.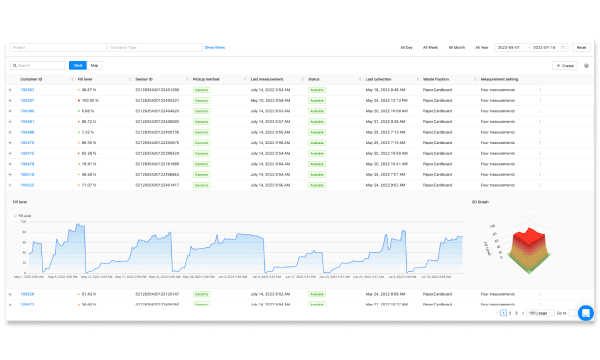 WasteHero did an initial analysis of our waste management and found that our containers were only 40% full on average when they were emptied. The initial installation secured 53% less collections, which provided us with significant savings and reduced CO2 emissions.
Bjarne Kallesø, Civilingeniør at Genbrug og Affald, Teknik og Miljø, Herning Kommune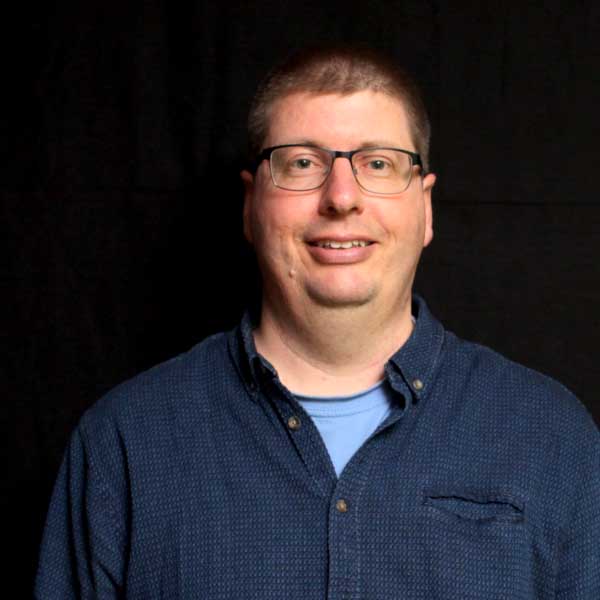 At Affald & Genbrug in Fredericia Municipality, we have experienced an agile and professional collaboration with WasteHero. WasteHero's strength comes from their powerful solution, development skills and their flexibility, which allows us to tailor our waste management based on our actual needs.
Kim Ankjær Nielsen, Fredericia Kommune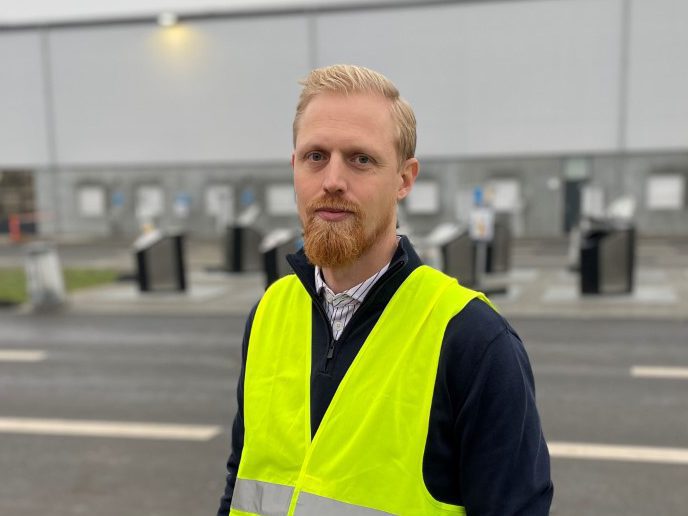 WasteHero has reduced our total number of collections across all waste fractions by an average of 40%. 
Christian Møller Jensen, Aalborg Forsyning