Digital Engagement
Creating harmonious waste collection through digital engagement
Transform how your team works with a platform designed to unite all stakeholders in the waste management process.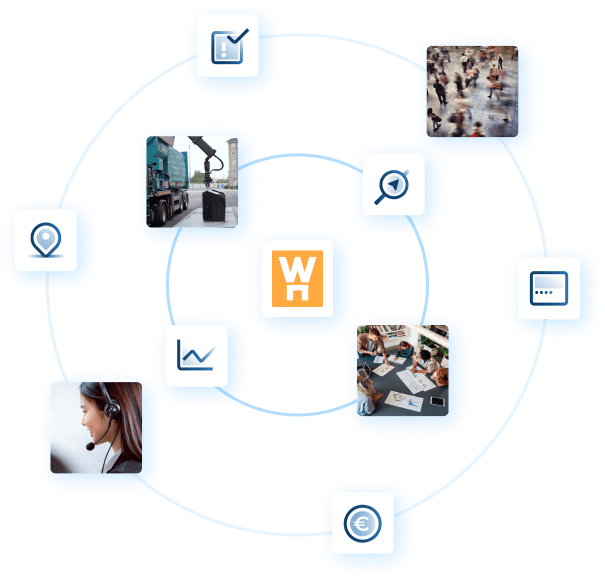 The robust waste management platform that supports digital engagement across departments and customers.
Combine modules to unite stakeholders and drive digital engagement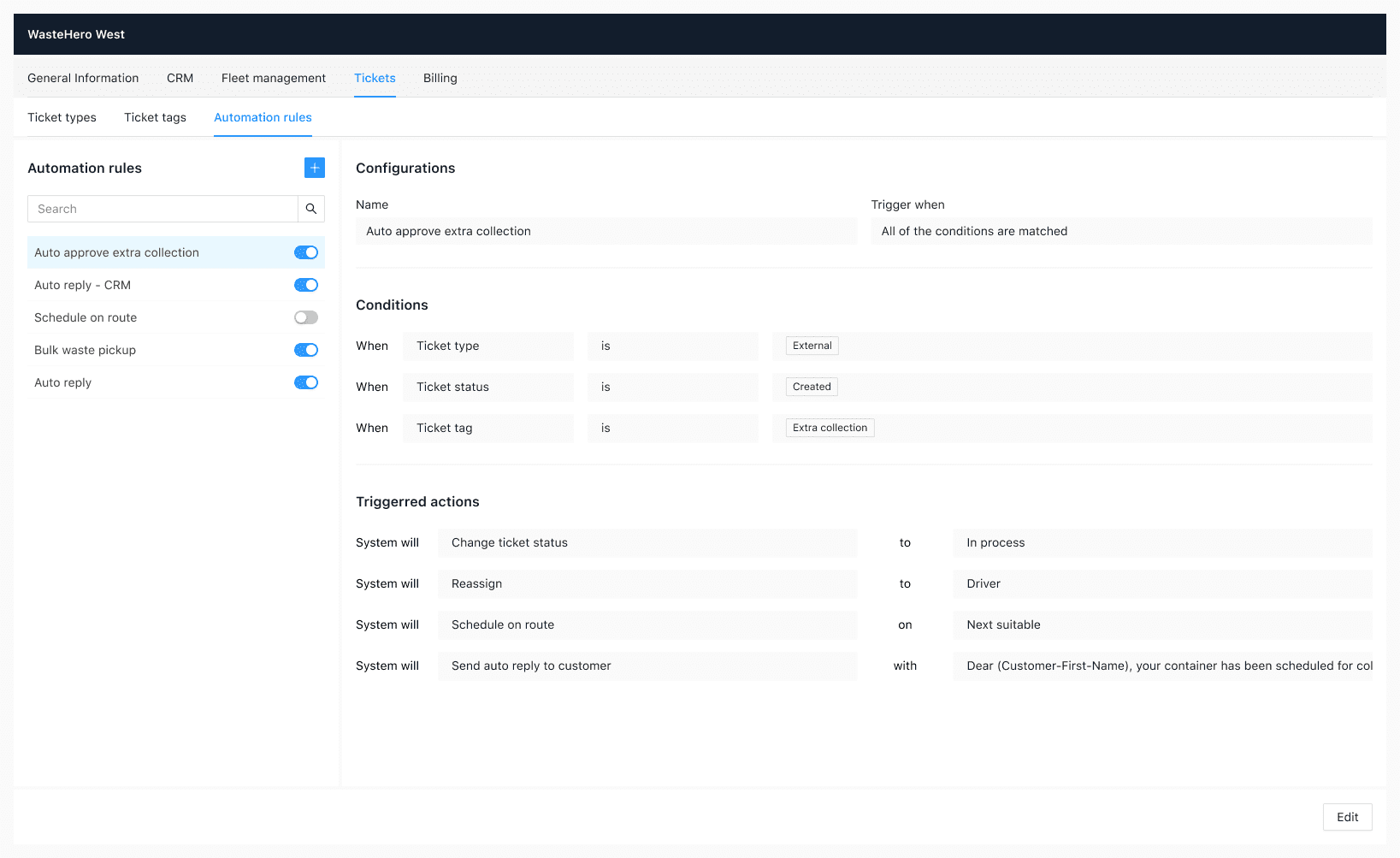 Customer Service System
The leading worktool empowers back-office teams to automate the resolution of incoming requests, invoicing, and payments while providing a comprehensive overview of customer data.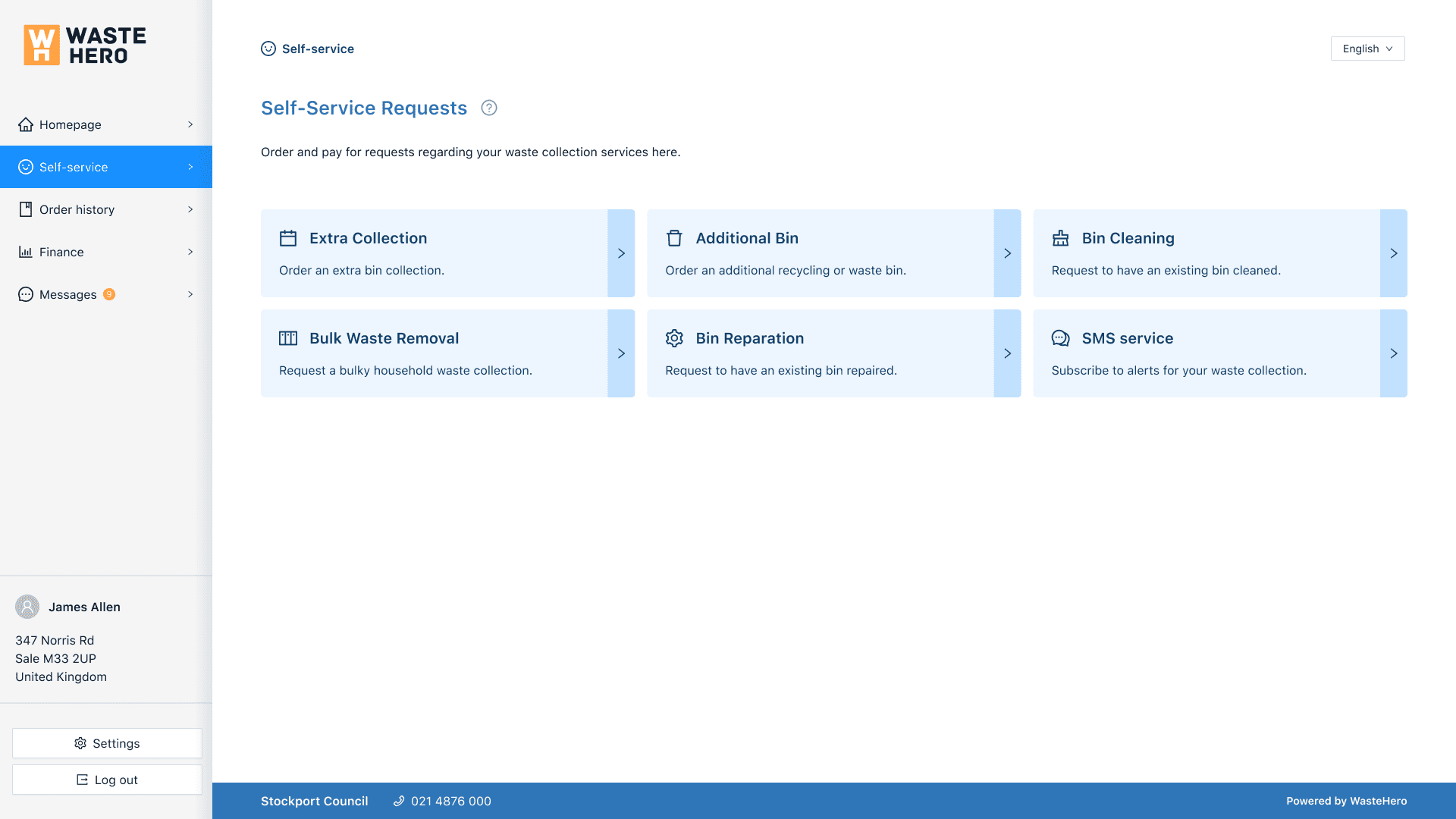 Customer Self-Service App
The 24/7 customer self-service app enables customers to create and pay for requests in just a few taps - no phone calls or lengthy web forms required.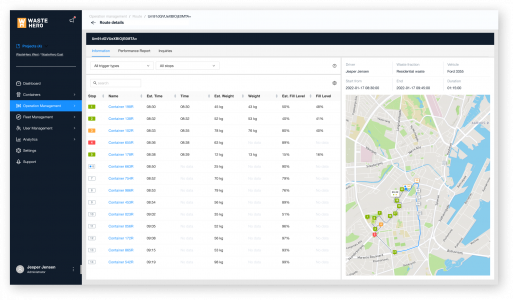 Transportation Management System
A powerful tool for the end-to-end management of waste collection operations. The TMS tool connects seamlessly with the driver's in-cab display to ensure your teams are always on the same page.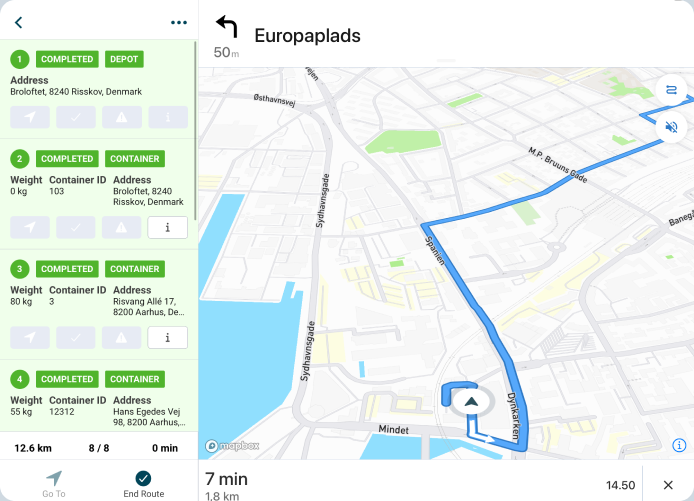 Mobile In-Cab Technology
The in-cab navigation and work tool keep drivers connected to back-office teams in real-time. It also supports driver-to-driver communication, with handy features like AssistMe, where drivers can request assistance from other drivers if they are running behind on their route.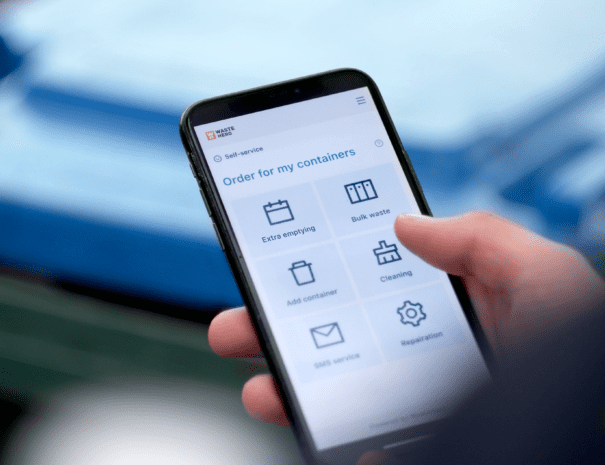 Connecting Customers & Support Teams for Fast Service
Digital Self-Service
Customers can submit requests and pay for waste collection services anytime with the 24/7 Customer Self-Service App. Thanks to the handy app, customers avoid hold times on the phone and filling out lengthy web forms.

Automation of Customer Requests
The requests flow to the Customer Service System, where common request types will be handled automatically with rule-based workflows, freeing support staff to deal with more complex requests.

Transparent Communications
All communication is handled digitally, and customers are kept up to date with the progress of their requests.
Easy Collaboration Between Back-Office and Drivers
Control Over Daily Operations
The Transportation Management System, in combination with Mobile In-Cab Technology, enables transport planners and fleet managers to view driver activity and route progression in real-time. This provides complete control over daily operations for smarter daily decision-making.


Live Editing Capabilities
Back-office staff can edit live routes to add or remove stops, then push these changes to the in-cab display without contacting the driver.


Solving Driver Issues Digitally
For any obstacles encountered on the route (e.g. access road blocked), drivers submit tickets that transfer instantly back to the TMS. These internal tickets can be resolved through rule-based automated workflows, or reviewed by back-office staff to handle appropriately.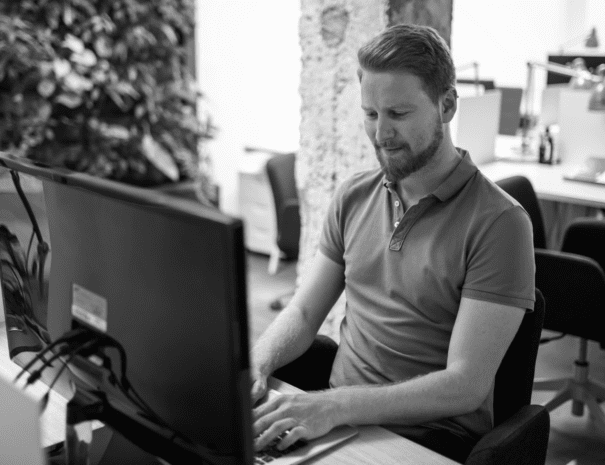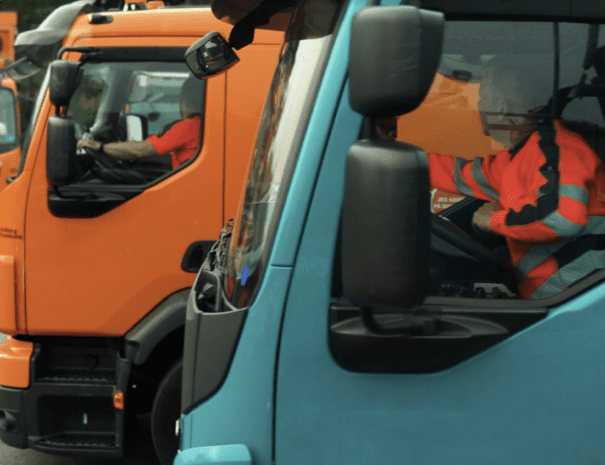 Simplifying Workflows and Driver-to-Driver Communication
Handy Driver-to-Driver Features
Driver-to-driver communication is enabled through Mobile In-Cab Technology. Drivers running behind schedule can use the AssistMe feature to request help on their collection route from drivers finished with their routes.


Real-Time Tracking
Driver activities and tickets are recorded in real-time and transferred back to the Transportation Management System, where back-office staff gains an overview of daily operations.
Experience the difference of a
digitally engaged

solution
Satisfied Customers

Customers experience seamless communication and fast resolution of requests to boost satisfaction.

Reduce Call Volumes

With digitised services, your support team avoids fielding customer calls so they can focus on resolving issues.

Alleviate Admin Burden

Reduce the time spent fielding phone calls, handling requests and processing invoices with digital workflows.

Streamlined Communications

All stakeholders are supported with a tool that gives them easy access to the information they need.

Operational Cost Savings

Digitised workflows replace lengthy manual processes, and the cost that goes along with them.

Increase Control & Visibility

Waste transport planners experience complete control and oversight with live-tracking and manual route editing.
At Affald & Genbrug in Fredericia Municipality, we have experienced an agile and professional collaboration with WasteHero. WasteHero's strength comes from their powerful solution, development skills and their flexibility, which allows us to tailor our waste management based on our actual needs.
Kim Ankjær Nielsen, Fredericia Kommune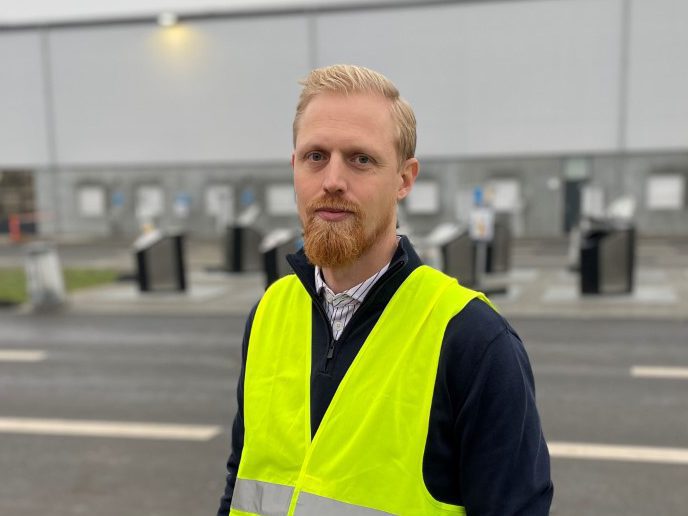 WasteHero did an initial analysis of our waste management and found that our containers were only 40% full on average when they were emptied. The initial installation secured 53% less collections, which provided us with significant savings and reduced CO2 emissions.
Bjarne Kallesø, Civilingeniør at Genbrug og Affald, Teknik og Miljø, Herning Kommune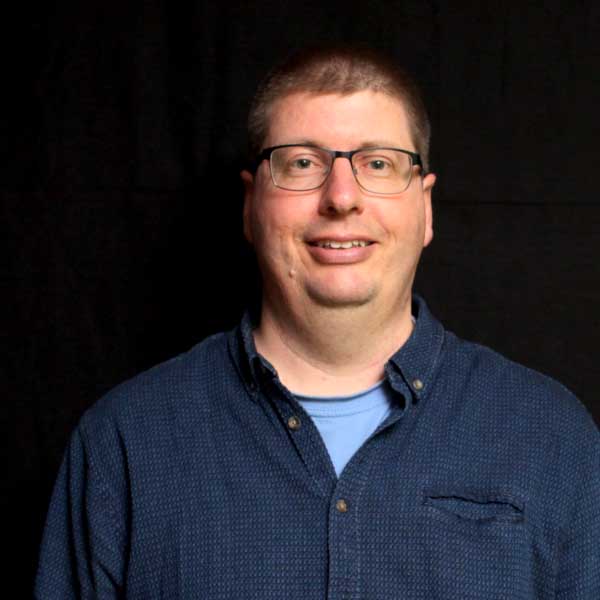 WasteHero has reduced our total number of collections across all waste fractions by an average of 40%. 
Christian Møller Jensen, Aalborg Forsyning