Customer Self-Service App
Customer Self-Service App
The
#1 Self-Service App

for Client & Citizen Waste Service Requests
The 24/7 customer self-service app that streamlines waste management requests and boosts service levels for citizens and commercial customers, on both web and mobile.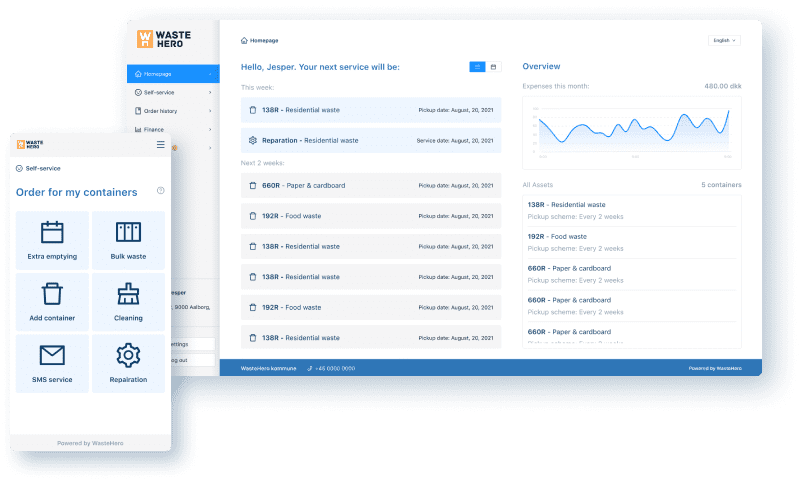 Empowering local authorities and waste collectors to provide a streamlined and customer-focused service experience
Goodbye to clunky web portals. Goodbye to paper based requests. Goodbye to 'your call is important to us'. Hello to the Customer Self-Service App.
The #1 self-service tool for waste management services that connects citizens and commercial customers into the 21st century… where they actually want to be.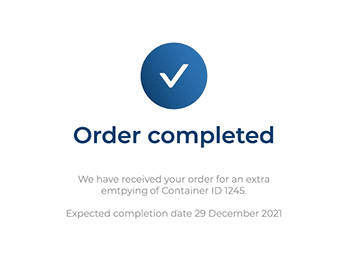 Fast service, satisfied customers.
Customers can submit and pay for services anytime, anywhere, on desktop and mobile app.
Automated request management equals speedy resolution for customers, minus the administrative burden for support staff.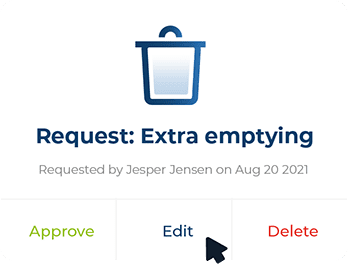 Flexibility for you and your customers
Add in the service options that make sense to your customers, remove what doesn't.
Completely customizable portal styling to stay in line with your company branding.
Automated

workflows for request management
Flexible automation level

Requests flow through to the Customer Service System where handling can be fully-automated, semi-automated, or manually processed to according to your workflows.
Transparent communication

The status of requests are communicated back to the customer, empowering transparency in communications.
With WasteHero's solution, our customers have the capability to build the platform seamlessly to meet demands and processes required to manage specific waste infrastructure and processes.
These capabilities allow local authorities and waste collectors to customize workflows according to their exact needs, rather than being forced into a one-size-fits-all system.
Anders Hans Hinrichs, CPO, WasteHero