Forbedre sikkerheden
Advantages of Smart Waste Management
Reduce accidents in your community and keep drivers safe with CAN Bus data monitoring, mobile in-cab technology and shift planning built specifically for waste collectors.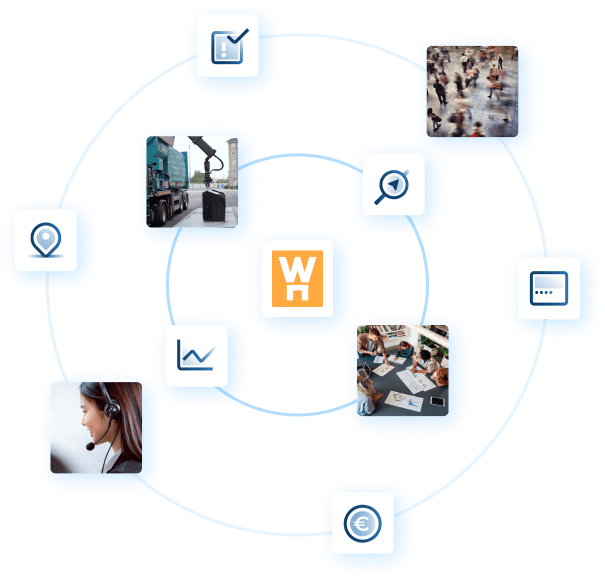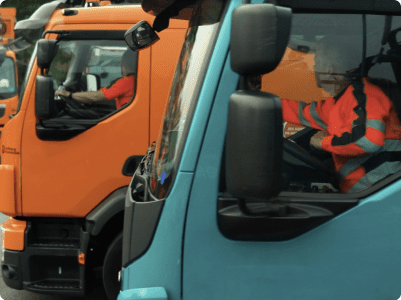 Encourage Safer Driving Behaviours To Reduce Accidents
CAN Bus telematics data provides fleet managers with critical insights on driving styles, irregular driving patterns, unsafe driving behaviours and speeding events, which allows them to coach drivers on safe practices, helping reduce accidents.
Predict Breakdowns Before They Happen
Gain dashboard visibility over vehicle performance with CAN Bus data logging and monitoring. Through the prediction and prevention of breakdowns, safety improves, and asset downtime is reduced to ensure service continuity.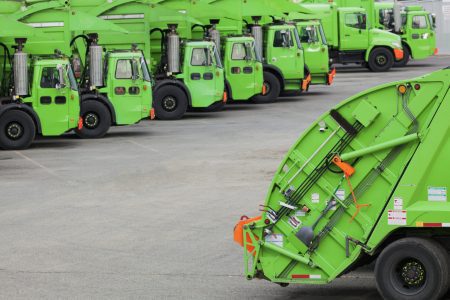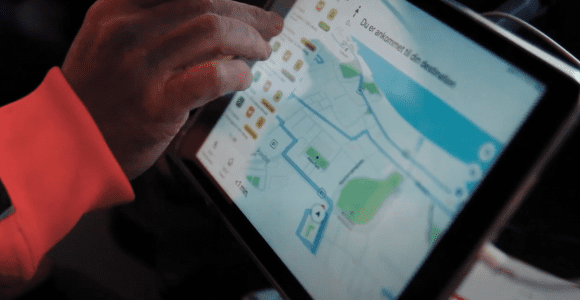 Make Driving Daily Routes Safe & Easy
With a simple design for busy drivers, mobile in-cab technology provides visual and verbal directions to ensure drivers know what's coming next. Repetitive daily tasks such as container service verification can be wholly automated through RFID technology to ensure drivers are focused on what matters most.


Assign pre-planned breaks to drivers with the option to disable the in-cab display during the break to guarantee drivers take their rest break.
Avoid High Risk Areas With Intelligent Routing
Avoid collecting containers in high-risk areas, such as school zones, during peak hour traffic with the container time windows feature.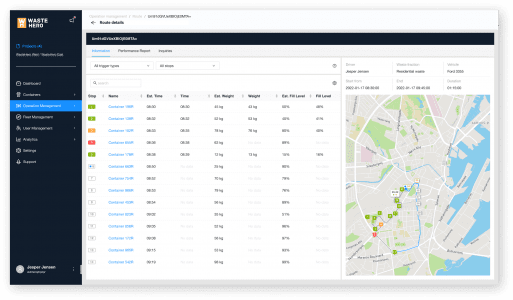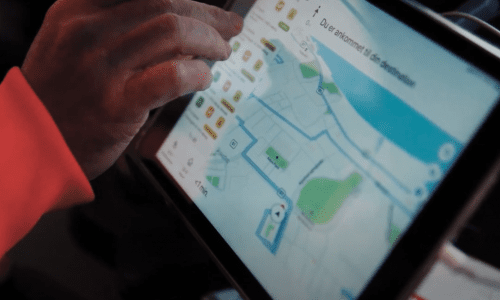 Schedule Safely And Quickly With Shift Planner
Ensure driver safety and compliance with labour laws by adding shift length and break constraints for your drivers in Shift Planner. Shift Planner takes away the hard work of assuring drivers work within the allowable number of hours and scheduling breaks in just a few clicks.
Advantages of Smart Waste Management
Ready to enhance safety for the drivers within your waste operations? Schedule a meeting today to get started!
WasteHero did an initial analysis of our waste management and found that our containers were only 40% full on average when they were emptied. The initial installation secured 53% less collections, which provided us with significant savings and reduced CO2 emissions.
At Affald & Genbrug in Fredericia Municipality, we have experienced an agile and professional collaboration with WasteHero. WasteHero's strength comes from their powerful solution, development skills and their flexibility, which allows us to tailor our waste management based on our actual needs.
WasteHero has reduced our total number of collections across all waste fractions by an average of 40%.