Overlegen kundeengagement
Advantages of Smart Waste Management
Superior Customer Engagement
Reimagine the customer experience with citizen-centric digital tools that provide speedy service and high-level engagement.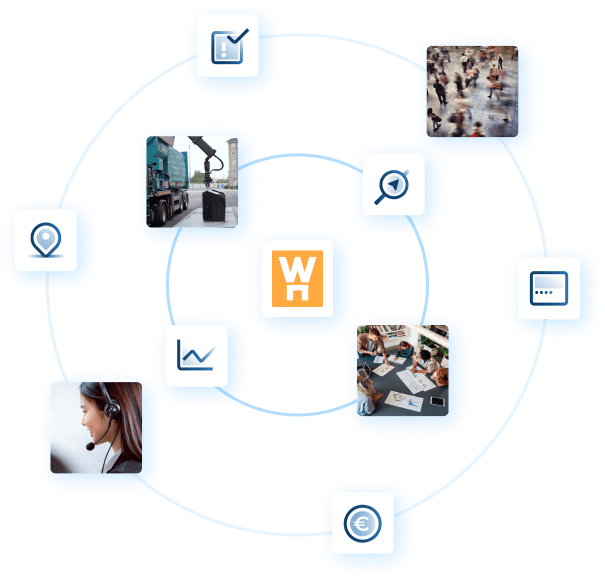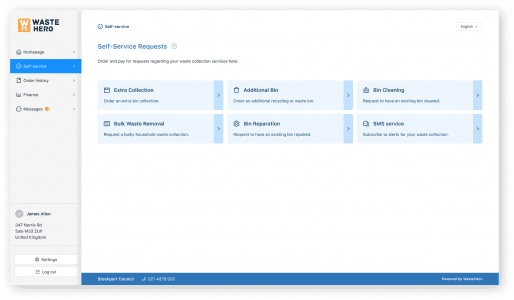 Streamline the Customer Experience With Digital Self-Service
Citizens and commercial customers answer all their waste collection related questions in the handy self-service app, featuring customized branding for your organization. Eliminate your reliance on clunky web forms and reduce phone call volumes with all requests and communications managed through the self-service app.
Automate Common Requests & Spend Time Where It Matters
Create automated workflows based on rule-based logic for the most common customer requests. Automation frees up your support staff to spend time engaging with customers that have more demanding and complex requests.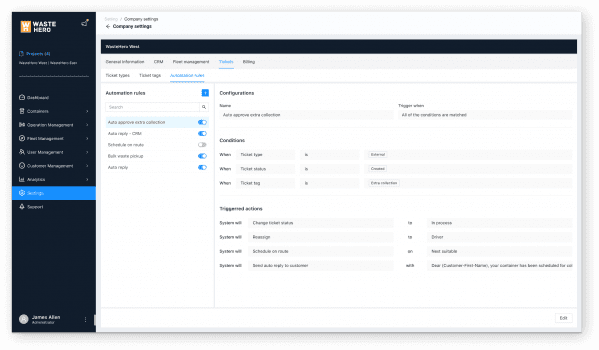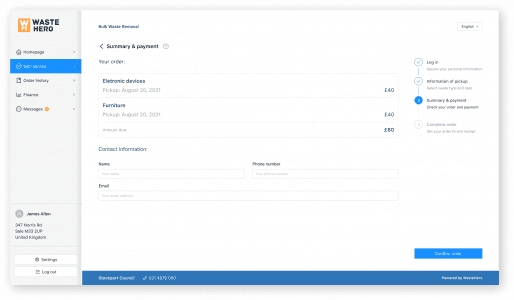 Enable Online Payments for Customer Requests
Eliminate the time your admin team spends generating invoices and taking payments with in-app customer billing. Customers can quickly order and pay for requests through the self-service app for a cohesive digital experience.
Engage Citizens With Data-Driven Recycling Awareness Campaigns
Boost efforts associated with citizen education to develop positive attitudes towards recycling in your community with the Recycling Campaign tool. Engage, educate, and drive behavioural change in citizens for better recycling rates and increased diversion from landfills.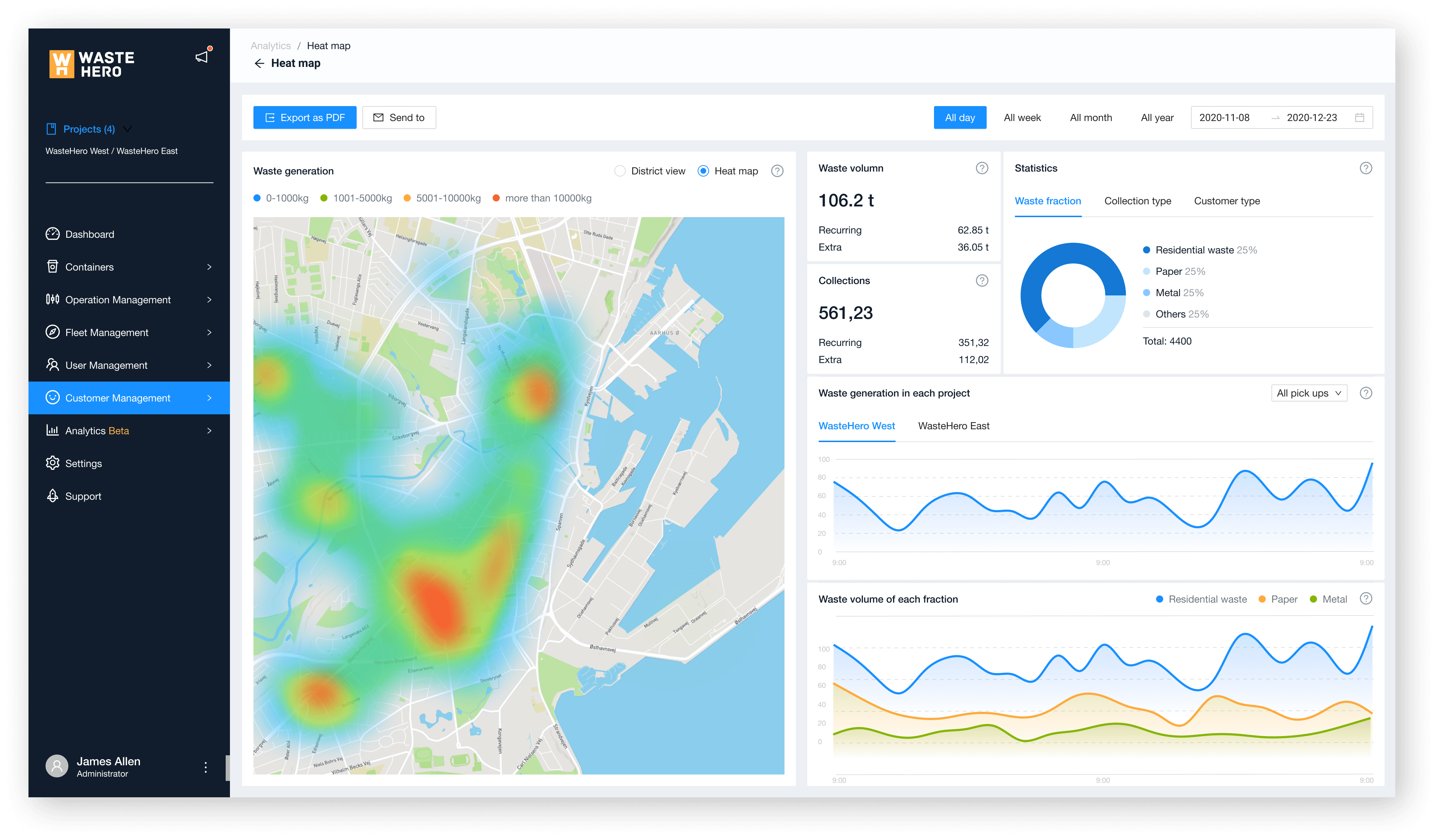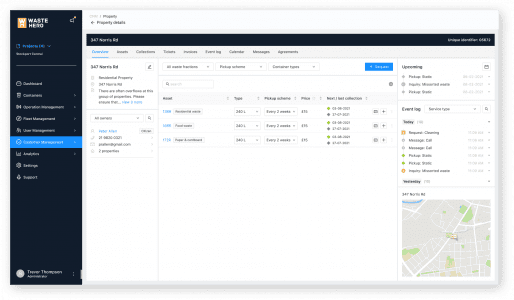 Comprehensive Client Data At Your Fingertips
In just two clicks, access all customer data, including pending requests, invoice history, and historical event logs. Team members have access to updated customer information that allows them to provide best-in-class customer service.
Advantages of Smart Waste Management
Ready to drive high-level customer engagement in your waste operations? Schedule a meeting today to get started!
At Affald & Genbrug in Fredericia Municipality, we have experienced an agile and professional collaboration with WasteHero. WasteHero's strength comes from their powerful solution, development skills and their flexibility, which allows us to tailor our waste management based on our actual needs.
WasteHero did an initial analysis of our waste management and found that our containers were only 40% full on average when they were emptied. The initial installation secured 53% less collections, which provided us with significant savings and reduced CO2 emissions.
WasteHero has reduced our total number of collections across all waste fractions by an average of 40%.