Forbedre produktivitet og ydeevne
Advantages of Smart Waste Management
Improve Productivity & Performance
Through collaborative work tools, digitalisation of work processes and automation of repetitive work tasks, local authorities and waste collectors reach new levels of productivity and performance.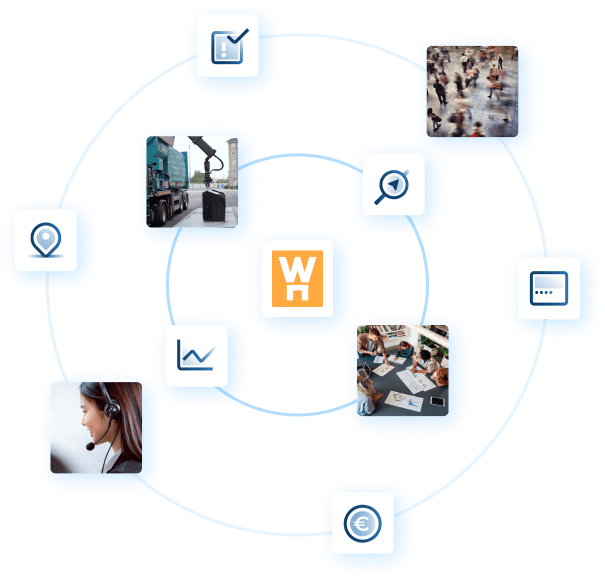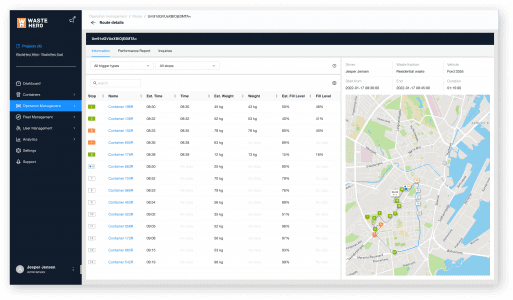 Boost Productivity with Intelligent Route Optimisation
Harness the power of sensor data, AI, machine learning, and our prediction algorithm to optimise routing, leading to fewer trucks on the road, less fuel consumed, and fewer labour resources required. Improved productivity and fleet performance at a fraction of the cost.
Streamline the Customer Experience With Digital Services
Customer service activities are streamlined through the digital self-service portal for citizens and commercial customers in conjunction with the customer service system for back-office teams.
Common request types are fully automated, freeing up your support staff to focus on more complex requests. Resolve customer requests 30x faster, reduce call volumes, and boost support staff productivity.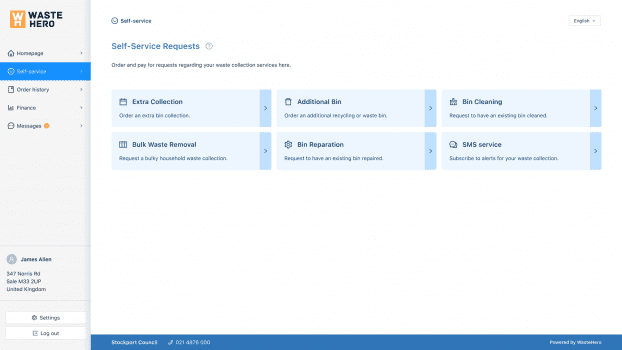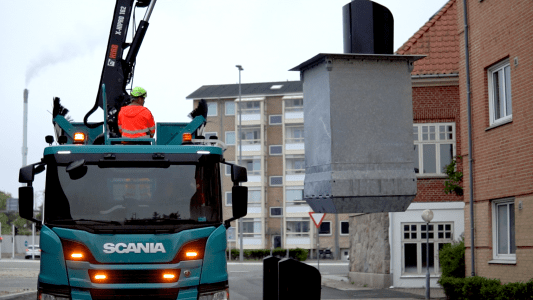 Make Pick-Ups Faster With Automated Service Verification
With automated and digital collection validation powered by RFID technology, drivers minimise manual entry, spend less time at each stop, and boost overall operational efficiency.
Enhance Driver & Fleet Performance With Vehicle Telematic Monitoring
Encourage safer and more fuel-efficient driving performance by monitoring irregularities in driving patterns, unsafe driving behaviours, and speeding events, then coaching drivers on how to improve. Gain visibility over vehicle performance to predict and avoid breakdowns, understand the best time for refuelling, and review the efficiency of routes.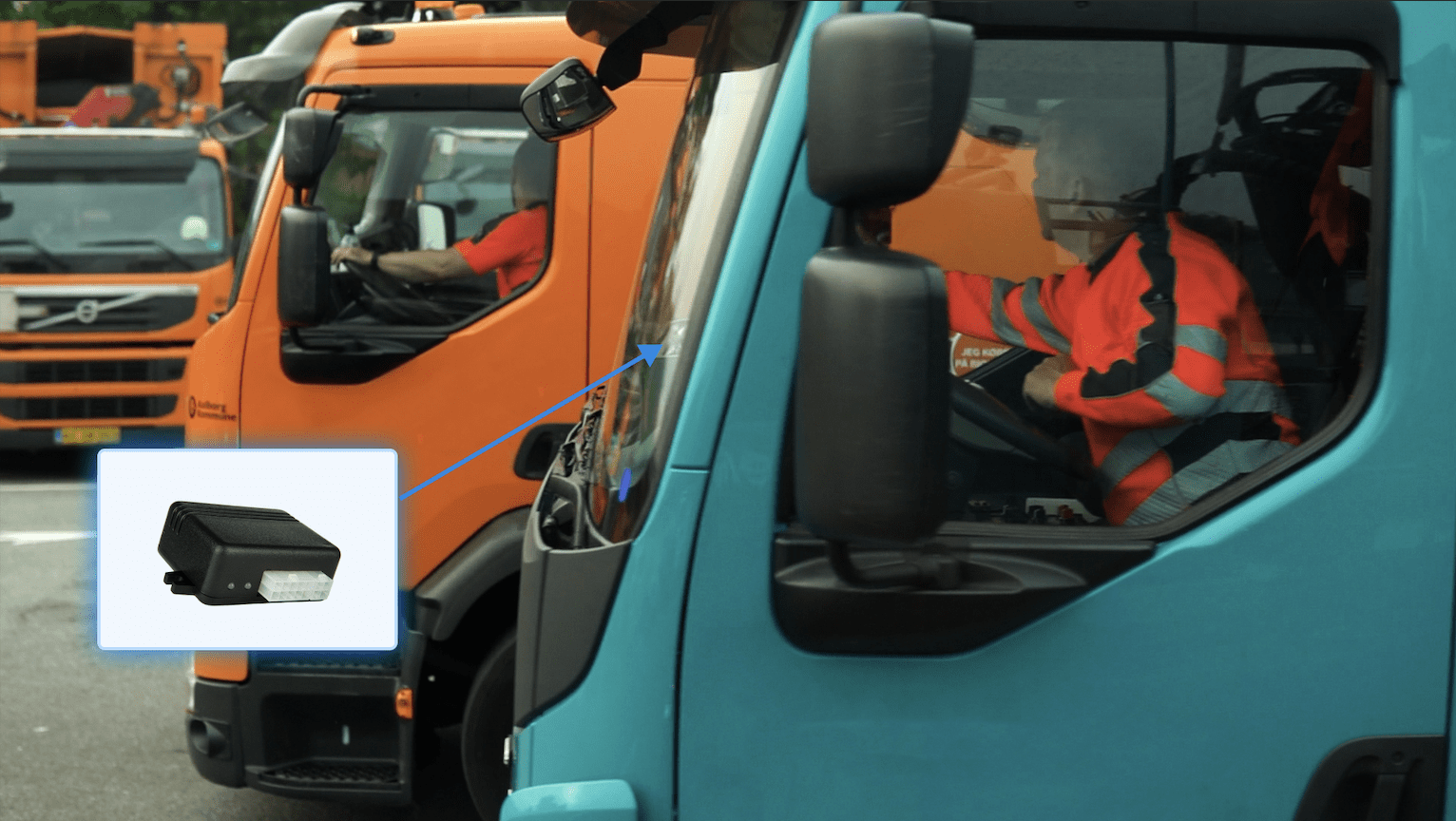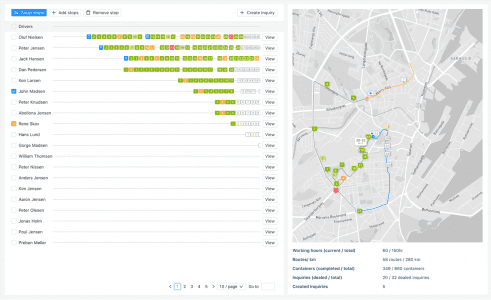 Improve Collaboration Across Teams
Planners, support staff, drivers, and field workers have effortless access to the information they need to be more effective in their daily workflows. With user-centric work tools and third-party integrations, teams have everything they need for an uncomplicated and productive workday.
Advantages of Smart Waste Management
Ready to improve productivity and performance in your waste operations? Schedule a meeting today to get started!
WasteHero did an initial analysis of our waste management and found that our containers were only 40% full on average when they were emptied. The initial installation secured 53% less collections, which provided us with significant savings and reduced CO2 emissions.
At Affald & Genbrug in Fredericia Municipality, we have experienced an agile and professional collaboration with WasteHero. WasteHero's strength comes from their powerful solution, development skills and their flexibility, which allows us to tailor our waste management based on our actual needs.
WasteHero has reduced our total number of collections across all waste fractions by an average of 40%.