Analytics
Intelligent analytics software for local authorities and waste collectors.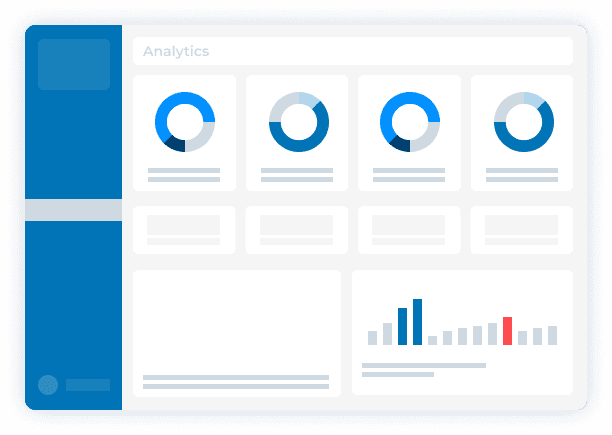 Data-driven decision making with Intelligent Analytics software
Track and monitor the KPIs important to you with intelligent analytics for waste management. Visualize key metrics on a real-time dashboard and share reports with stakeholders in email, .csv or PDF format.

Power-up with heatmap, driver performance and fleet analytics add-ons.


Add-ons for Intelligent Analytics
Choose from our list of add-ons to boost functionality
Gain a visual overview of waste generation patterns, driving behaviour, and container emptyings with the heatmap add-on. Filtering options include waste fraction, container types, and with sensor/without sensor so that you can drill down to view the information that's relevant to your KPIs.
Identify hotspots that require more attention during the waste collection process, whether it be due to large volumes of waste or bottlenecks on the navigation route. Municipalities can pinpoint the areas where public information campaigns to change behaviours will have the most significant impact.
Utilize data from the driver performance add-on to encourage friendly competition and motivate organization-wide success, whilst curbing risky driving behaviours. Gain insight into behaviours including harsh events, speeding events, hours driven per day, distance driven per day, and compliance.
Set parameters based on your chosen metrics and obtain each individual driver's score based on organizational goals.
Optimize the utilization, maintenance, repairs and replacement of vehicles through advanced fleet analytics. Track and monitor distance and fuel economy, planned vs actual routes, hourly performance, service exceptions and predictive maintenance with the Fleet Analytics add-on.
Utilize analytic data to inform decision-making, helping to keep your drivers and fleet safe and productive whilst on the road.
Talk to the Waste Experts
The WasteHero team will help customize a solution suited precisely to your needs.
Business Director, Nordics