Terra Case Study
SUCCESS STORIES | WASTE COLLECTOR
Embracing Digital Transformation Helped This Icelandic Waste Collector Triple Driver Satisfaction and Boost Sustainability Efforts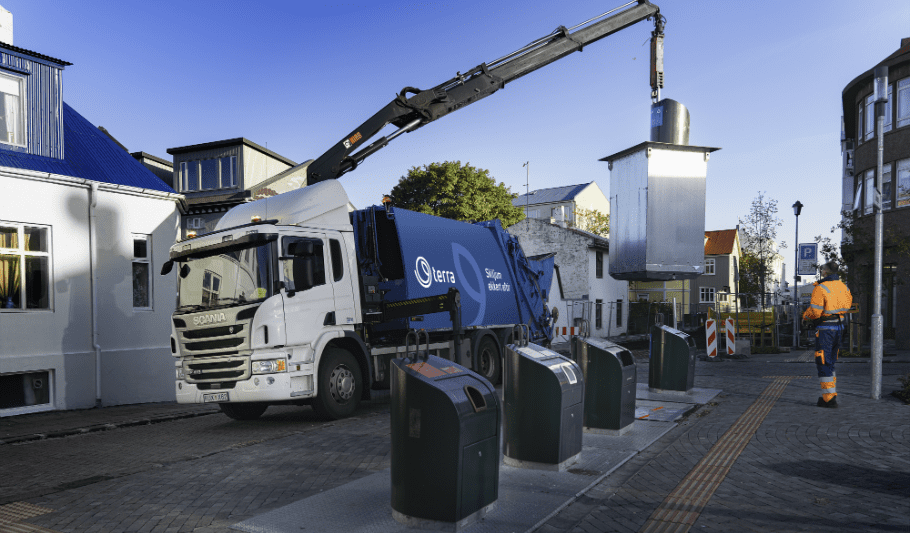 Terra is a waste management company founded in 1983 and today employs 250 people throughout Iceland. They provide comprehensive environmental services for several thousand companies and residents across Iceland, with their primary operations involving waste collection, sorting and recycling. Terra's fleet includes over 75 trucks and 19,000 containers.

Terra has ambitions to help Icelanders leave nothing behind, supporting companies and citizens to work towards zero waste goals.
Discover How Terra Embraced Digital Transformation To Triple Driver Satisfaction
Terra lacked one central system to ensure their route planners, fleet managers, drivers and administrative team were collaborating effectively. Route planners were managing route schedules through spreadsheets, while drivers lacked a navigation system to guide them through their daily routes, relying instead on the driver's local knowledge. Administrators didn't have the flexibility to add job orders to existing routes, limiting agility in operations.
WasteHero introduced a system to digitalise Terra's entire waste management operation and connect all teams in one central ecosystem, enabling the digital route creation. The admin team was equipped with a robust customer service system and drivers were equipped with mobile in-cab technology for navigation, empowering streamlined communication with the admin team.
Terra planners now easily create routes months ahead in just minutes. With efficient route scheduling, Terra now collects more containers in a shorter amount of time to reduce CO2 emissions and costs for fuel consumption, labour, and vehicle wear and tear.

Drivers love the user-friendliness and simplicity of the in-cab display, boosting their satisfaction. The admin team provides a faster time to service for on-demand job tasks, and provides accurate collection time windows to customers.
Download the full case study to read more on how Terra embraced digital transformation to triple driver satisfaction!
reduction in time spent planning routes
driver satisfaction has tripled
improved service levels to boost customer satisfaction
Talk to the Waste Experts!
The WasteHero team will help tailor a solution suited precisely to your needs.
Business Director Nordics